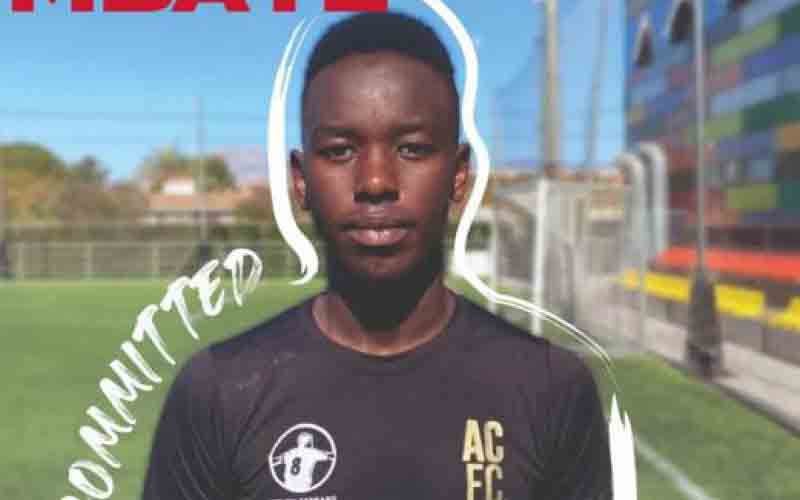 As coaches mostly turn to big cities and towns in search of football talents, very few turn to Nakuru for such an exercise.
Bahati, an area that had earlier been ignored over the years, however, seems to be the hub of future football stars.
Over the years, what many would do is host football tournaments. That had been the norm until 18-year-old Leon Osoro had the chance to dribble the ball on the dusty fields.
Osoro impressed at the tournament and in the end, got a chance to be unveiled as a professional footballer, plying his trade for Alicante FC in Alicante City, Spain. And with that signing, his journey to stardom has just began.
The boy has already gone for trials and he's ready to commence his four-year contract with one of the lower division clubs while undergoing his university education.
And as he was spotted by a panel of experienced Kenyan coaches led by former Coast Stars and Tusker FC midfielder David Kenga of Elite Soccer Training in South Carolina, United States America and Bob Oyugi of Education in Sports Academy in Nairobi, the move has brought excitement and more interest in the sport around Bahati Sub-County.
"I'm very happy to be here (Alicante FC). This is a quiet city and people at the academy are very friendly. It is a great place for anyone hoping to be a professional footballer," Osoro told Standard Sports in an interview.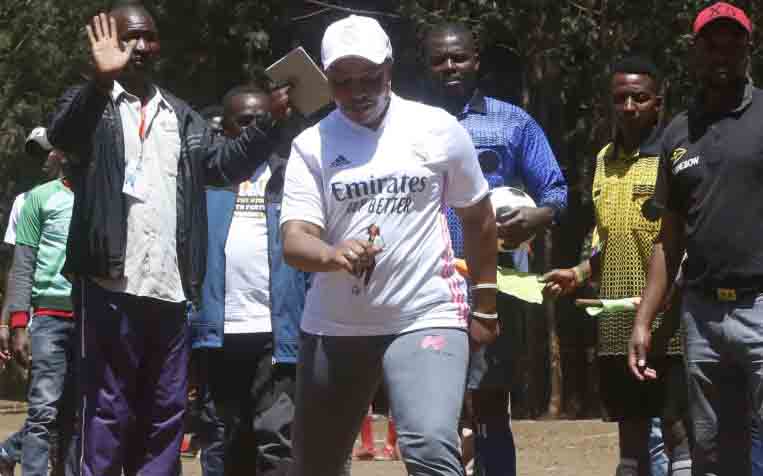 "This is why we put a lot of emphasis on a child's education while pursuing football as a career. When a player excels in the two, he/she gives us an easier time to scout for a scholarship," Oyugi told Standard Sports.
The new development has also inspired young footballers in Bahati, who take part in the divisional and regional leagues of the Football Kenya Federation.
When Kenga and Oyugi came back for the Mrembo Na Kazi football Bonanza over the weekend, the interest in the sport was evident, going by the number of teams that are taking in the tournament.
"Ours is to continue with the mission of scouting for talent and eventually award full sports scholarships to the deserving players," Oyugi said.
The duo also trained coaches for one week before warding them with certificates.
Kenya Football Coaches Association (KENFOCA) vice chairman Peter 'Kempes' Kamau appealed to the youngsters to grab the opportunity and improve their lives.
"Such opportunities are rare and these youngsters should grab this opportunity to have their talents assessed by these coaches and later, become football greats," said Kamau, who is a former Shabana FC and Kisumu Posta winger.
Oyugi said they are looking for youngsters who have the ability to excel in both oriented talents here and in different parts of the country.
"We have approached coaches of several top premier league clubs to avail themselves in our training sessions and assess the ability of these players with a possibility if they could fit in their outfits," said Oyugi.
Kasagam win Kisumu tourney
Kasagam Mixed Secondary School are the football champions of the inaugural Commonwealth College sports tournament.