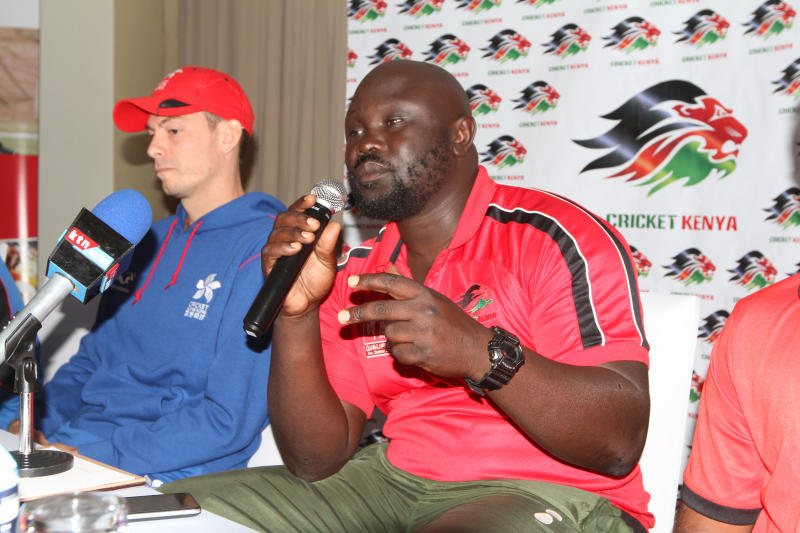 Former Kenyan internationals Thomas Odoyo and Kennedy Obuya are among candidates who have expressed interest in various posts ahead of the Cricket Kenya (CK) elections set for Kasarani Stadium, on Saturday.
Odoyo will face off with Maina Karama for the vice chairman post. The 43-year-old former ODI captain and right-handed batsman is regarded as the best bowler Kenya has produced in the international arena.
Obuya is already through as he has no challenger for the post of County Association Representative.
The 49-year-old former right-handed batsman and wicket-keeper is the brother to other former world beaters Collins and David.
Manoj Patel, Tariq Iqbal and Chidamabaran Swaramanian will parade their Curriculum Vitae as they seek to be elected as the next Cricket Kenya chairman.
Those vying for the treasurer's position are Peter Costa and Kalpesh Solanki. Pearlyne Omamo is the only candidate in the Women's Cricket Director position.
"A verification process was undertaken to ascertain the credibility of the aspiring candidates which we can confirm have been cleared for the elections," the CK's Independent Elections Panel (IEP) chairman Wyne Mutuma said in a press statement.
"Communication has been made to candidates, who have been cleared by the IEP. Candidates who are not cleared have received communication on the same with reasons as to why they could not be cleared," said Mutuma.
"We urge all members to abide by the code of conduct for the elections."
Outgoing officials of the federation are not allowed to vie for positions in the elections.
All candidates, voters and other persons participating in the exercise were told to adhere to the Sports Act 2013.
They were also asked to aligned themselves with the CK Constitution 2021 and the Electoral Regulations and Guidelines 2022 for the conduct of the elections.
The candidates were also required to be Kenyan citizens if their nomination was for the positions of either chairperson, vice chairperson or treasurer.