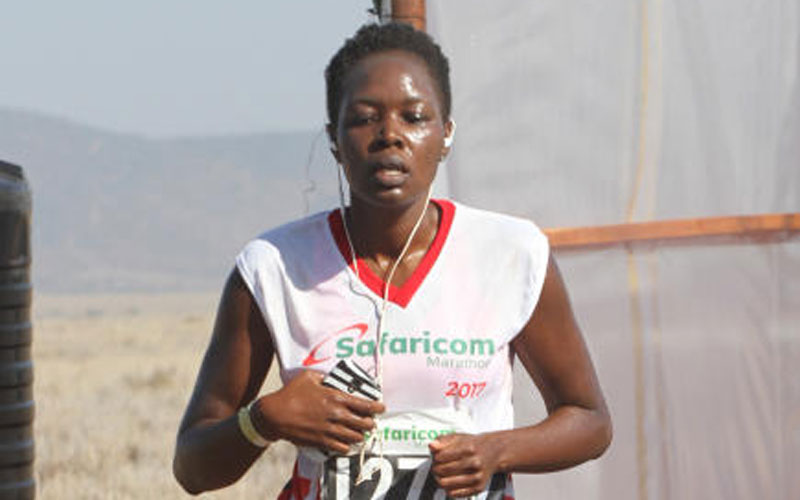 Former Taiyuan Marathon champion Chemtai Rionotukei has planned to make her debut in the 23rd edition of Lewa Safari Marathon scheduled for June 25, 2022, at the Lewa Conservancy, in Isiolo County.
The 35-year-old mother of two is currently stepping up her training sessions in Iten.
"I will use the forthcoming Eldoret City Marathon on April 10 to gauge my performance ahead of the Lewa assignment," the 2016 Dongquan Marathon champion told Standard Sports.
Since dropping out of Standard Chartered Nairobi Marathon due to hip pain last November, Rionotukei said her body is now in great shape due to the rest she has had over the period.
"My hip has healed and I now feel energetic. I will use the two months margin after the Eldoret City Marathon to sharpen my finishing kick ahead of Lewa," she said.
Two-time champion, Fridah Lodepa (2013 and 2015,) has also shown interest in winning the Lewa title for a third time.
World marathon record holder Eliud Kipchoge will take part in a series of races in the expansive Lewa Conservancy to build-up momentum for the marathon.
On Monday, mobile service providers Safaricom and Huawei Technologies offered their support for the race, giving out Sh10 million each.
Other sponsors who came on board were Kenya Breweries Limited (Sh8 million) and Tetra Pak (Sh 2 million).
"As official water sponsors for the race, we will promote sustainable packaging in line with our global campaign which is 'Go nature Go carton', which advocates for carbon reduced and carbon neutral package certification and labels," Stella Ondimu, Tetra Pak Communications Manager, Africa, said.
Ondimu's sentiments were reiterated by Lewa Wildlife Conservancy Chief Executive Officer, Mike  Watson.
"This year's race aims to be the most environmental friendly event in the marathon's history. This drive is inspired by the urgent need to reduce our carbon footprint, which aligns with our ethos and standards as we strive to be a model for biodiversity and ecosystem preservation," he said.
Safaricom's Chief Human Resource Officer Paul Kasimu said their objective in the marathon is to help change lives for the better.
"As a way of promoting sports, we are also involved in other initiatives like the Safaricom Golf Series, Chapa Dimba football and the Safaricom Athletics Series," Kasimu said.
Registration for the Lewa Safari Marathon will begin on March 23. Organisers are targeting over 1000 athletes, both elite and amateur.