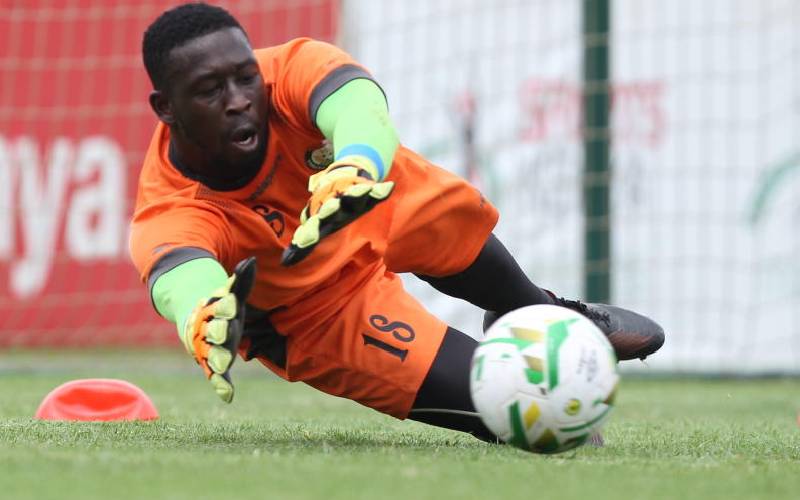 World football governing body Fifa has finally made true its threat of suspending Kenya.
Kenya was suspended alongside Zimbabwe in what Fifa president Gianni Infantino said was government interference.
To say that we did not see it coming will be lying to ourselves. The world governing body had made it clear that they were not happy with the move by the Government to disband the Football Kenya Federation (FKF) and install a Caretaker Committee.
The suspension in itself is not the problem though, but it is how we will come out of it and be part of international football once again.
Fifa made it very clear that the suspension could be reversed anytime and that gives hope to Kenyan footballers.
The suspension for a start means that the national team Harambee Stars cannot take part in the Africa Cup of Nations or World Cup qualifiers in the near future.
The same will also apply to the national women football team who are already feeling the pain as they have already been locked out of the 2022 African Women's Cup of Nations (AWCON) finals in Morocco.
As if that is not enough, Kenyan players who will want to sign for other clubs will not be able to do so as FKF, which is in charge of signing the International Transfer Certificates is not in place.
Our referees will also not be able to officiate in matches that are organised by Fifa or the Confederation of African Football and the ongoing FKF-Premier League could in the end just be friendly matches as the winners will not fly the Kenyan flag outside the country.
We hope the Sports Cabinet Secretary Amina Mohamed is aware of this and clearly read what Fifa said in their letter when suspending us.
We appreciate what the CS has been doing in trying to fight corruption at FKF and Fifa also appreciated that fact and said they were willing to help Kenya in that fight.
What is important now is Fifa told us what we should do to be taken back to the football family. The sooner we do that the better for our football.
At the end of the day the players will be the ones suffering while the parties concerned which is the FKF and the Sports Ministry continue to fight.
This is not the time to fight.
The CS should move with speed and disband the Caretaker Committee and ask Fifa to step in and form a Normalisation Committee which will help organise elections.
That should be done today and not tomorrow.