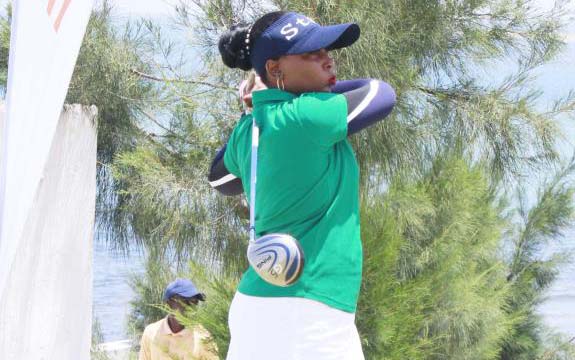 It's all systems go as more than 180 golfers get ready to battle in the 11th leg of the ongoing Johnnie Walker Golf Series at the par 71 Nyali Golf and Country Club, in Mombasa, on Saturday.
The day-long 18-hole tournament, whose winner will compete at the iconic Gleneagles Golf Course in Scotland, has attracted golfers from the home club, Mombasa Sea-Front, Leisure, Vipingo, Malindi and guests of the sponsors with valid handicaps.
Club captain Zafir Din said the course was in good condition and playing well.
The top three overall teams in the series will play at the tournament's Eagles Round (semi-finals) to be played at Muthaiga Golf Club in May, followed by the series' Grand Finale at Karen Country Club.
Meanwhile, over 130 golfers will be flexing their muscles for top prizes during the Kenya Ports Authority (KPA) corporate golf tournament at Kakamega Sports Club.
The golfers drawn from Nyanza, Kericho, Eldoret, Royal, Muthaiga, Mombasa and Nyali, will tee off at 6:30am with the team flight of D.Omolo, E.Omonya, W.Ongondo and J.Muhanji.
The last flight at 1pm will be the team of J.Mundia, D.Sharma, C.Anyonyi and Any Other (ANO).
KPA's golf captain Charles Odoo will lead a team of nine golfers including, Fiona Mbandi, Terry Odoo, Japhet Obonyo, A.Mbubi and Biadi Sharbad.
Other key players expected at the tournament include Muthaiga captain Wycliffe Kaisha, club-mate Parmenas Okemwa and former Kenya Golf Union chairman, Ben Omuodo.
"Categories of prizes lined up for grabs include overall winner, Guests, staff, Juniors, longest drive men and women and nearest to the pin," said Odoo.
According to the rules of play, Men will playoff Kakamega Sports Club Course 1 (Kifaru) White Tees and Ladies will playoff Kakamega Sports Club Course 2 (Chui) Red Tees.