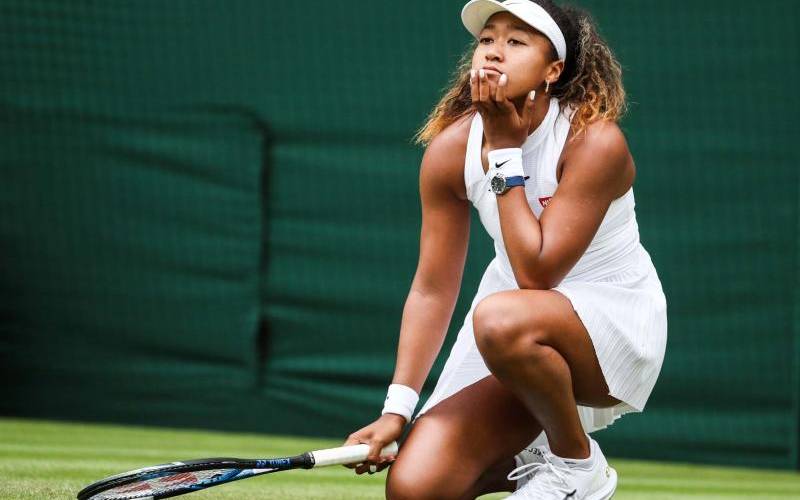 The pressure of modern-day professional sport is unprecedented.
Pro-athletes live in a world where the choice to play or not to play attracts the same media attention.
This is the situation tennis star Naomi Osaka found herself in at the 2021 French Open. Prior to the commencement of the tournament, she attracted a lot of media attention when she said she will not attend media interviews at the tournament.
This led to her being fined US$ 15,000 for missing three interview sessions. Despite this sanction she was still adamant, and this led to a threat from the event organisers that they may review her participation in all the Grand Slams.
So bad was the altercation that soon after, she pulled out of the tournament due to a nagging mental problem.
With this move, she attracted even more media attention and public sympathy in equal measure.
Ever since she beat Serena Williams in straight sets at the US Open in 2018, she has never had peace from the media and some tennis fans.
Her woes came to a head at the 2021 Australian Open when after beating Serena at the finals, the crowd booed her.
Serena had to step in and tell the crowd to stop booing while she calmed down the broken but victorious Naomi.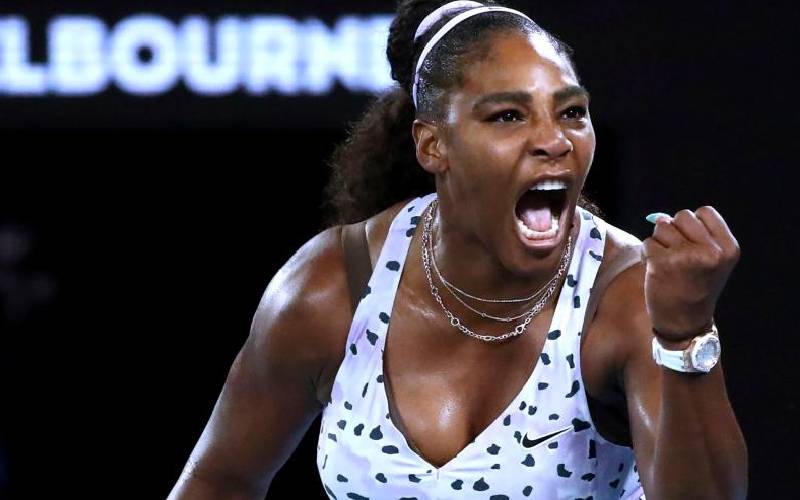 The incidents just go to show the intensity of life as a professional tennis player and the many tough choices one has to make.
After such a roller-coaster ride of emotions, one is left confused as to the rewards of pro-sport. It is also after such incidents that athletes start procuring the services of mental strength trainers and psychologists to help them cope with life.
Mental stress is not isolated to Osaka. Other professional sports men and women such as Serena and Michael Phelps have also had several bouts of depression.
In 2017, Serena Williams got into post-partum depression, and this might explain why she was among the first tennis players to show solidarity with Osaka when she pulled out of the 2021 Roland Garros.
Phelps, the most decorated Olympian of all time with 28 medals, revealed in a 2018 interview how he went into depression and even contemplated suicide.
To the ordinary person, it is hard to understand how such famous and successful athletes with so much money can fall into depression.
First and foremost, one needs to appreciate that the life of a pro-athlete is very busy with rigorous training regimes, intense matches, constant travel, never ending anti-doping tests, media interviews and sponsor endorsement engagements.
Fitting all this into a 24-hour day can be hectic considering family too also needs attention.
Such pressures are what led the former Togolese football star Emmanuel Adebayor to give his unappreciative family a scolding on Facebook in 2015.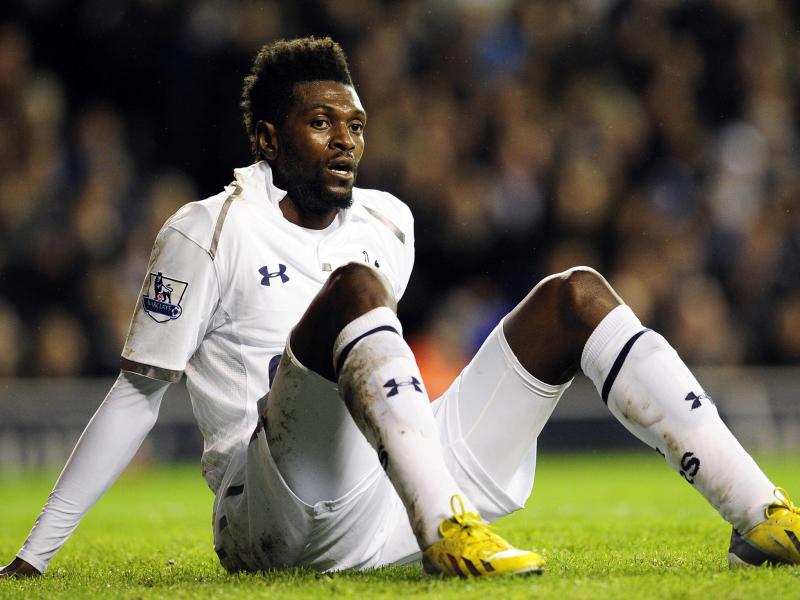 In the case of Osaka, her sister Mari mentioned — in a now deleted tweet — that a family member had told her how bad she is on clay court, a conversation that really dented her self-confidence coming into the French Open.
In player management, the role of a supportive family cannot be overemphasised as many athletes cannot perform without positive support from those very close to them. We will never know whatever led that close family member to say such hurting words to Osaka.
Professional sports is a business with the bulk of its revenue coming from the sale of media rights, therefore when one skips a scheduled post-match media conference, the fines come fast and heavy.
For Osaka who earned approximately US$60 million in the last 12 months, paying a fine of US$15,000 was a small price to pay in order to preserve her mental health.
The reason post-match interviews are so much sort after is that they feed into the on-field conversations and thus completes the cycle of sports stories which is what sells.
This makes the relationship between pro-athletes and the media to be a near love-hate symbiotic engagement, where they both need each other but can't stop hating one another too.
Another source of pressure for athletes is their world ranking, this is very important if one is to be invited into major tournaments and get big product and apparel endorsements. 
All global sports bodies have a ranking table for their athletes based on a demanding criteria and this is what is used when seeding teams and individual athletes in tournaments.
But what happens when business interests come before the health of athletes? Over the years many professional athletes have kept their mental strength struggles under wraps until they cannot hide it anymore.
This is often very catastrophic in the event they snap midstream in their careers. Because of this, many athletes try to mask their mental health issues by engaging in risky behaviour such as alcohol addiction to help them live in an alternate reality.  
This was the case with Kenya's Wilfred Bungei, the 800m gold medal winner at the Beijing Olympics, who started drinking for comfort and within no time he was an alcoholic that needed time in a rehab to get over it.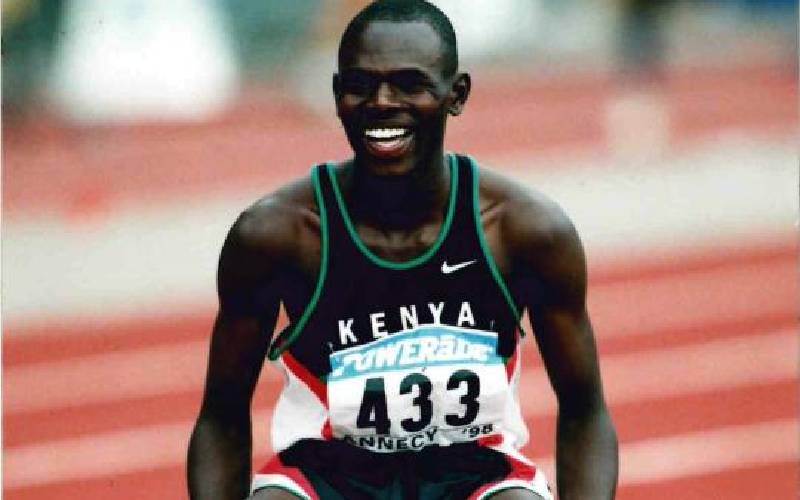 He is now in the hospitality industry running a thriving hotel. But then how do things get bad for some athletes?
Usually, top-seeded athletes have a small and close social circle made mostly of their technical and marketing team.
The technical staff do not often "speak truth to power" because their livelihood is dependent on the athlete. In the event they were to offend the pro-athlete, they would be easily dropped; and this often complicates their future work prospects.
Because of this closed network creating a quasi-bubble around the athlete, these athletes lack an outlet to vent their personal and professional frustrations.
Furthermore, because of the high financial stakes associated with the sport, most pro-athletes become commodities to their management teams as well as a means of selling commodities that they have endorsed.
In tennis, it gets so bad that after almost more than two and a half hours of an excruciating and stressful individual game, you have about 30 minutes to respond to media questions irrespective of the match outcome.
Often, the athlete has not had an opportunity to vent the pain associated with game, but the questions will range from the match strategy and intimidating personal life queries.
Although these pro-athletes love the energy their fans bring to stadiums, occasionally those fans turn against them in the event an athlete is considered to have faltered both professionally or in their personal life.
This was the case when former Harambee stars captain Dennis Oliech's mother passed on in 2018 after a long battle with cancer.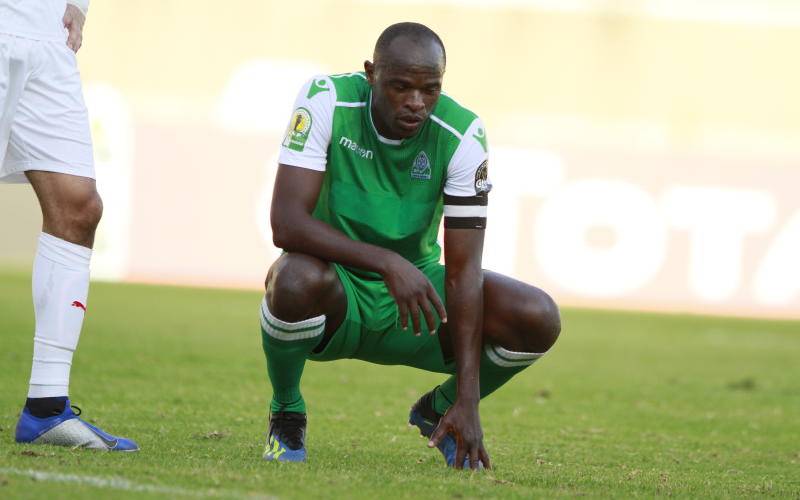 Some of Oliech's fans made fun of his financial status on social media by claiming he became broke after footing his mother's medical bill which ran in to millions of shillings.
What he would have expected of loyal fans is to find out how he is coping after his mother's death.
Success can be lonely but with close friends to support and a mental health expert, many athletes have seen happy retirements.
Back to Osaka. In years gone by, mental health and athlete well-being was not a priority for sports sponsors, but it is now among the top two concerns for sponsors.
That is why Osaka's sponsors all stood by her decision to pull out of Roland Garros and take care of her health.
Paul Ochieng is a Sports Economist and Gerald Lwande is a Biomedical Scientist