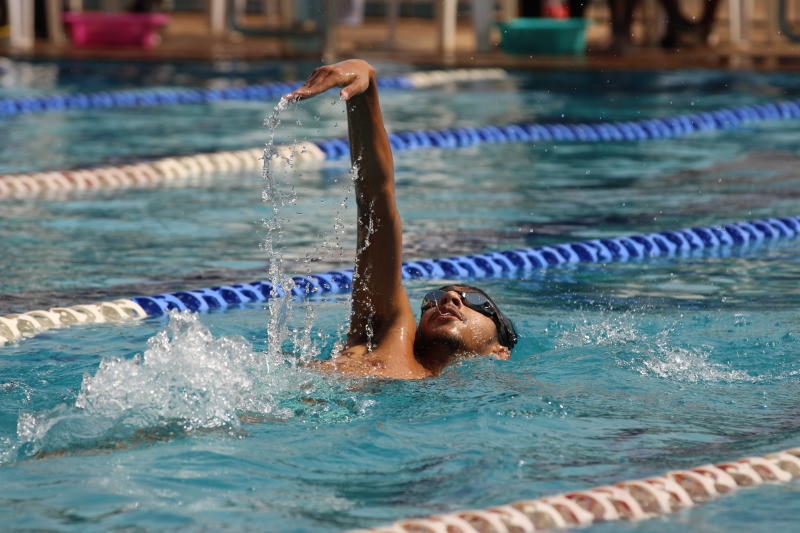 Sports Disputes Tribunal (SDT) has picked a lawyer to spearhead the process of having an all-inclusive Kenya Swimming Federation elections.
SDT's chairman John Ohaga reconstituted KSF's interim management committee into a working group and appointed lawyer Jeniffer Maina to lead the team.
Ohaga had earlier indicated the need for the tribunal to step in and save the federation from imminent ban from the international swimming body, FINA.
Kenya is under suspension by FINA over delayed elections and there are fears the world body might ban the country, should there be no quick dialogue to end the impasse.
The elections have been put on hold for two years after four members of the Interim Management Committee (IMC) went to court stopping the polls. The case is yet to be heard and determined.
Some stakeholders are unhappy with certain provisions relating to elections and felt those provisions do not allow full participation in the electoral process.
While naming the 13-member team, Ohaga said the group will work closely with all stakeholders to ensure Kenya avoids a FINA ban.
Ohaga said as the Working Group remains within the confines of the courts orders, it should put in place proper structures to prepare and deliver a democratic, free, fair and transparent elections, once the court order is dispensed with.
"I expect the IMC Working Group to act in the best interest of all swimmers and its members and establish a national calendar for the management and delivery of swimming competitions," said Ohaga.
The chairman added that the team will sanction competitions, database management and maintenance of the national record book.
Ohaga asked the group to establish a forecast for the federation.