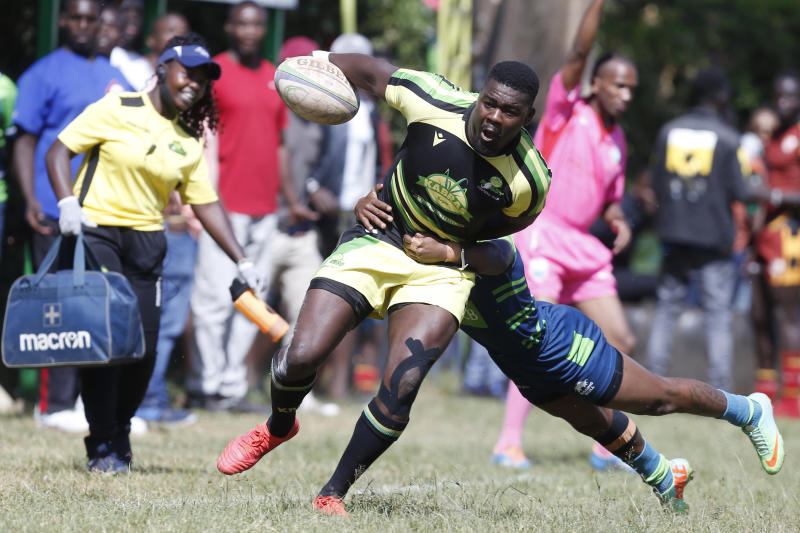 Curtains will fall on the 2021-2022 Kenya Cup season today as Kabras Sugar host Menengai Oilers in the finals dubbed the 'Rai Derby' at the Bull Ring in Kakamega County from 3pm.
Popularly known for its' bull fighting experience that defines Western Kenya culture, the Bull Ring this time will be the crowning ground for two of the country's finest rugby sides fighting for the prestigious Kenya Cup title.
The potentially explosive final will be preceded by Kenya Rugby Union (KRU) Championship match between former Kenya Cup-sides Western Bulls and Kisumu RFC from 12pm.
The final will see the clash of the Rai brothers, Tej and Onkar who are expected to take their rivalry to the next level away from their normal Safari Rally encounters.
Onkar is the chief executive officer of West Kenya Sugar Company, which sponsors Kabras Sugar Rugby Club, while Tej serves under the same capacity at Menengai Oil Refineries, the owners of Menengai Oilers.
However, Kabras Sugar and Kenya Simbas lock Brian Juma believes patience and determination will be key in determining the champion and not financial muscle.
Speaking to the Standard Sports, Juma, who has been at Kabras since its formation in 2014, believes 2022 is Kabras Sugar's year of redemption after painful defeats in 2017, 2018, 2019 and 2021.
"Losing four finals in a row has always been the hardest, deepest feeling personally and for the whole team and club. However, we always rise through it. We draw our strength in that and we never give up.
"Due to the hard work we've put in place plus all the sacrifices the club has made, both on and off the pitch, from the players, staff and the investments, I believe we deserve to win this year even before the eyes of God.
"We've been to finals four times in a row and I believe with composure and focus, we will emerge winners if we do what we do best," said Juma.
The only time Kabras won was when they met Impala in the 2015-2016 final, winning 22-5 in Nairobi
Menengai Oilers made their debut in the top flight league in 2018 before reaching their maiden semi-final in 2021.
Oilers knocked out KCB 24-17 last Saturday to reach their first ever final under their pioneer coach Gibson Weru.
"We respect Kabras but we shall be going out for a win. Qualifying for the final is a culmination of the hard work we have done for the past five years," Weru said.