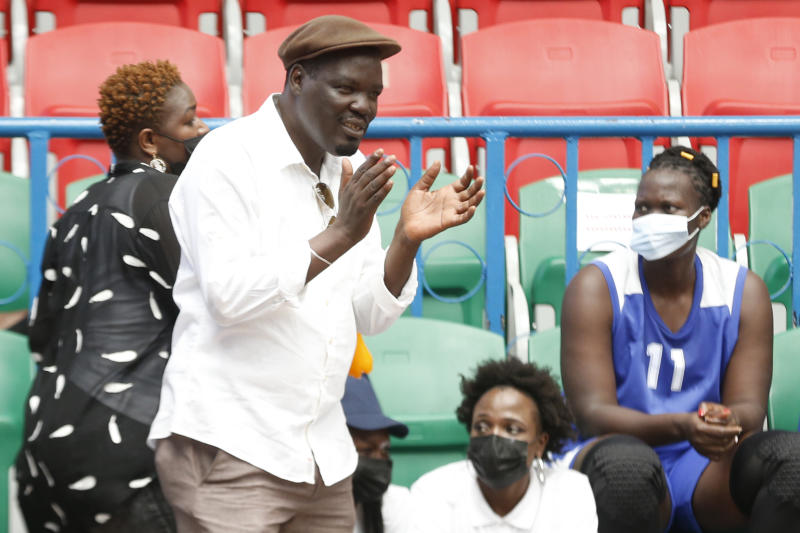 National women basketball champions Kenya Ports Authority, through the Anthony Ojukwu Basketball Foundation, has come up with a program to get the youth off their computers and teach them basketball basics.
The federation will also act as a feeder to the senior teams.
Ojukwu said over 60 juniors between seven and 14 years have been invited to take part in the basketball clinic.
"I am impressed to see this kind of a passion from these talented lot. The training program includes interactions, excitement and other elements to give the children a fun environment during this time when they are on school holiday," said the former international player. 
"My intention is to see continuity in basketball at the KPA and Mombasa County and this can only remain true by introducing the sport to the children when they are young. We need to create an environment where they can learn to play basketball and have their passion and dreams inspired by the sport," said Ojukwu, who guided KPA women team to win the 2021 Premier League a fortnight ago. 
Despite bringing the juniors together, Ojukwu said the players will share invaluable knowledge and team spirit with other participants, in a move aimed at planting the seeds for future basketball talents.
He said during school holidays, many parents and guardians become uncomfortable as their children spend most of the time loitering around the estates, while others keep engrossed on their phones and computers.
The programme dubbed 'I was born to play basketball' will run for the next six weeks before schools re-open on April 26.
Ojukwu said the program is targeting both boys and girls.