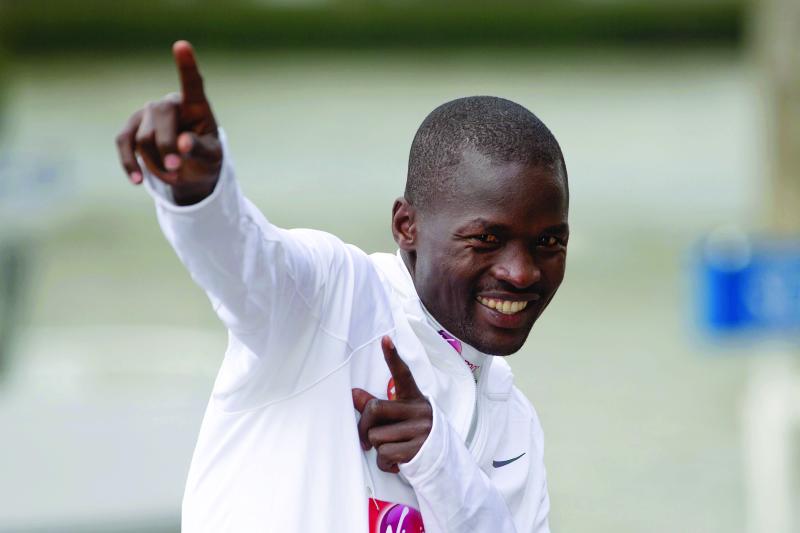 Hard work and determination clearly describes Abel Kirui's drive to win races when competing in national colours.
Kirui, an Assistant Superintendent of Police based in Mombasa, has blazed the trails in the 42-kilometre battle at the world championships twice –Berlin (2009) and Daegu (2011) Worlds respectively.
And his mettle will be put to test once again when he lines up at the Barcelona Marathon on May 8 –in a bid to earn a call up to marathon squad to World Athletics Championships set for Eugene, Oregon, USA, on July 15- 24.
"I am yet to confirm whether I will be entered in the Barcelona Marathon. But I hope to get confirmation soon. My training is going on well. We are doing some build ups and long runs. I expect a tough race. I always do well in flat courses and I believe Barcelona, which is a fast course, will earn me victory," he said.
"World Championships is my biggest goal. I will strive to make the team and, perhaps, make history. And all is possible through prayer to God."
Kirui, now 39, always banks on blessings he believes his late grandmother, Tamining Chemaiyo, passed on to him.
For this reason, his preparation for the 2009 World Championships in Berlin stands out as a memorable one.
The 39-year-old Kirui from Samitoi village in Nandi County, started receiving blessings from his  86-year-old grandmother.
"Over the years, I have been fetching blessings from my late grandmother.  Before I went to compete in Amsterdam Marathon (in 2014), she had been hospitalised. She told me that she had given me her blessings. She died the same day I competed in Amsterdam. I still believe her blessings play a role in my triumphs in athletics," said Kirui.
That is not bad for a boy who braved numerous challenges in his childhood, burning with a desire to post stellar performance in class work and make headway to university –or, at best, get recruited to the disciplined forces as a cadet officer and then join athletics.
But Kirui had unbridled love for athletics and the disciplined forces right from childhood.
"I could walk for almost 10 kilometres just to follow the military parade on a black and white TV set during national holiday celebrations. And that's what actually drives me up to now."
"I love Kenyan military and athletics outlook. I put more effort when it comes to doing something for my country, regardless of the weather conditions of the day….I work with Administration Police (AP) and swore to do any duty for the benefit of Kenya," said Kirui.
The last born in a family of four developed interest in athletics while a pupil at Simatoi Primary School in Nandi South, participating in 1,500 metres.
"I used to admire Paul Tergat (former world marathon record holder). I could the name 'Tergat' on my school games T-shirt using a marker pen. I just longed to be like him," said Kirui.
Kirui, a Seventh Day Adventist (SDA) church member, saw his childhood dream come true when he won the Ndakaini half marathon, which was presided over by Paul Tergat.
"That was not enough as I had another encounter with Tergat. He handed me an award at the 2009 Sports Personality of the Year (Soya) gala," he said.