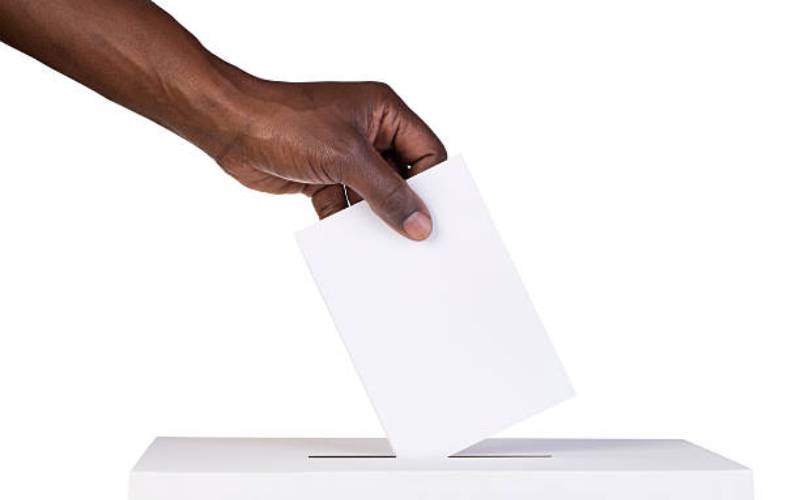 The scramble for the two-million-plus Northern Kenya votes has taken a shift, with key proponents scheming to lock elective seats under their respective formations.
Already, there are three formations in the region as politicians seek to control the emerging swing vote.
On one side is Deputy President William Ruto, scheming to lock seats under his UDA party, through a faction led by former Majority Leader in the National Assembly and Garissa Township MP Aden Duale.
Duale is patron of the pastoralists' parliamentary group formed in 1988 to align the pastoral communities' agenda with the national political processes. It brings together 15 counties and 66 parliamentary constituencies. 
The MP, an ally of the DP, built his political clout in his 8-year tenure as majority leader by sponsoring a record more than a hundred legislations in support of government business in the House.
A separate group dubbed Upya led by Treasury CS Ukur Yattani and Eldas MP Adan Keynan, on Saturday also announced plans to lock all elective seats in the region behind the handshake formation starring President Uhuru Kenyatta and former Prime Minister Raila Odinga.
The Keynan and Yattani led group has been holding meetings in the region and has endorsed a number of aspirants for the August 2022 election.
Today, Upya held a fundraiser for the movement. Last week, Upya unveiled former PS Richard Lesiyampe in Maralal as the group's preferred gubernatorial aspirant for Samburu County. Yattani is seeking to recapture the Marsabit gubernatorial seat that he lost to Governor Mohamud Ali.
"The role of UPYA in consolidating votes under one umbrella is on the basis of agenda dear to the people of the North Eastern," said Yattani.
Yattani said people of Northern Kenya in their ethnic and clan diversities are interwoven by shared history, heritage and common geographic and socio-economic circumstances and many ways and so often defined by commonalities of hardships including insecurities, hunger and deprivation.
"Past attempts by leaders of this region to get together to discuss issues of mutual concerns and collective good have failed due to external interference and sometimes intimidation and sabotage making them resigned to their marginal roles in the affairs of the country," said Yattani.
He said Northern Kenya believes in partnership that will enable them to realise unity and strength, that kind of strength that will give them an effective voice at the decision-making table.
"They are indeed determined to break the retrogressive cycle that keeps them on the margins and prepared to play a visible role that will make them an important cog in national discourse," said Yattani.
This is part of the plan Keynan said of ensuring that their movement win seats across the 16counties and the 66 constituencies.
"We target many seats in the region and we are moving with focus and clarity to ensure that we win the seats, we have laid down strategies to achieve that," said Keynan.
Keynan said after the Samburu endorsement, others will be endorsed based on consultation and the need to have quality leadership centred on improving the well-being of the region.
But there is also another group led by Mandera governor Ali Roba who recently formed the United Democratic Movement (UDM).
UDM secretary-general David Ohito said they intend to market the party not only in Mandera and Northern Kenya region but also across the country.
Other parties in the region include the Economic and Freedom Party domiciled in Mandera County, Frontier Alliance Party(FAP), Kenya United Party (KUP) recently unveiled by West Pokot governor Prof John Lonyangapuo, and Pokot South MP David Pkosing. 
Lonyangapuo, Pkosing and former Tiaty MP Asman Kamamahave declared their support for Raila during the Azimio la Umoja event at Kishaunet show Ground in Kapenguria last week.