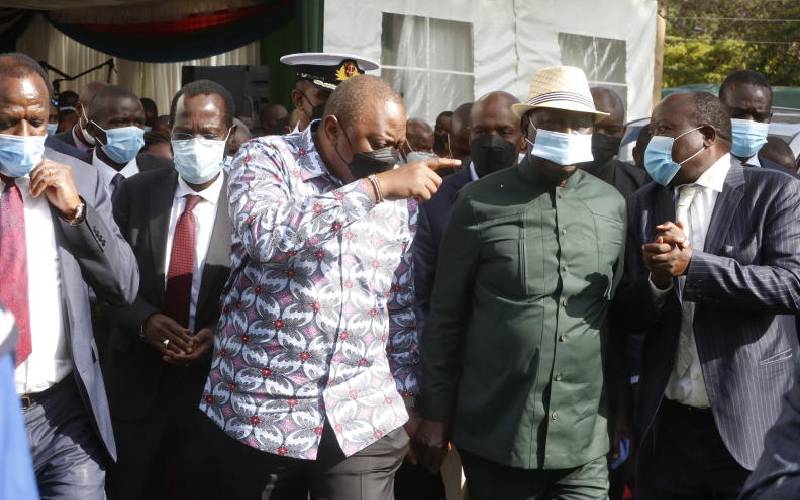 President Uhuru Kenyatta has revisited the March 8, 2018, handshake between him and ODM leader Rail Odinga.
Speaking at Uhuru Gardens during his Jamhuri Day speech, the President said, "we will disagree sometimes, but in our disagreements, we must remain respectful".
He said respectful disagreements are what lead to reconciliation.
Uhuru recalled December 1991, when he says Kenya discovered that the one-party system was a design error in the nationhood.
"In 2007, we ran into another architectural defect in our nation-building project. We discovered that the politics of exclusion in which the 'winner takes it all' was not good for our country."
Uhuru said when the former Prime Minister, Raila Odinga, and he shook hands-on, it was because "we saw a crack on the wall of our nation. We had run two elections that costed the country Sh1 trillion in business loses and we were staring at a nation divided right in the middle".
The President said because the two had disagreed respectfully, "we knew that this was a mark of progress".
Further, the President revisited the Building Bridges Initiative, which he said, although it encountered some legal obstacles, it is only a dream deferred.
"One day, someday, it will happen, because the country cannot survive ethnic majoritarianism and exclusion just as it cannot survive unfair and skewed representation.
"This is a design defect that we must fix."