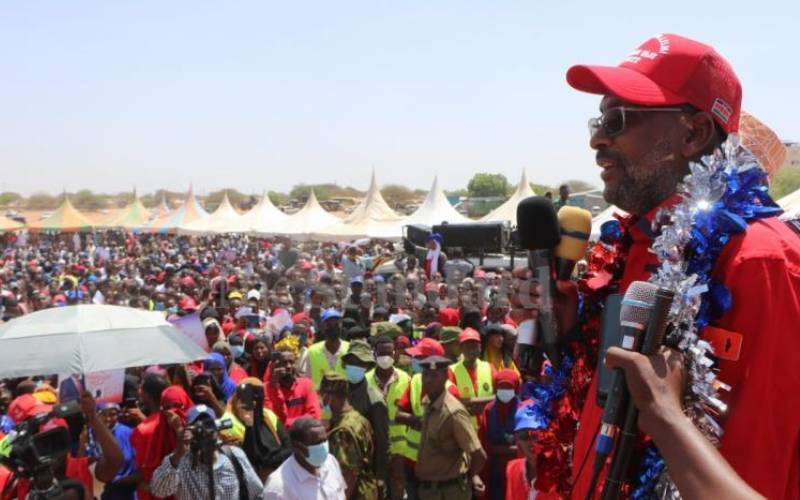 Intense political battles loom in Wajir County after two entrants received elders' endorsement to contest the governorship.  
Former Chief Administrative Secretary Mohammed Elmi and ex-Wajir Governor Ahmed Abdullahi are the latest to join the race, which locals say will be decided through negotiated democracy.
In Wajir town yesterday, Elmi was endorsed by elders from the Ogaden, Ajuran, Degodia, and Fayee communities a day when Abdullahi received the backing of Mohamud Abdikadir Abdille, who has pulled out of the race in his favour.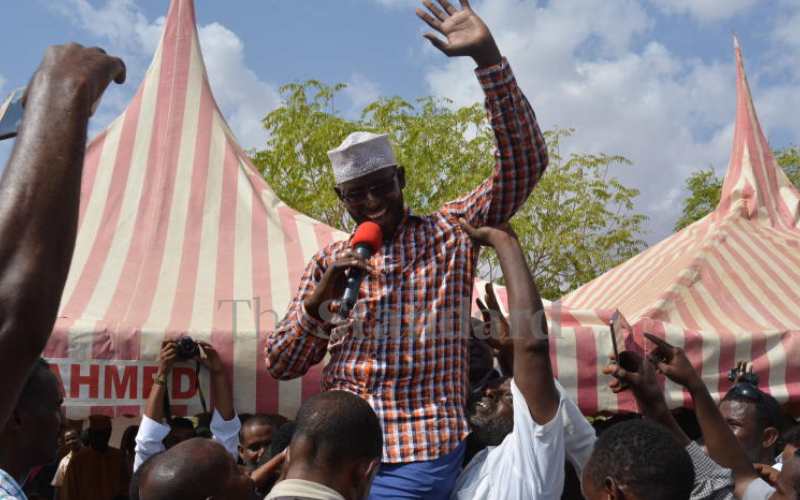 Elmi and Abdullahi are seeking to unseat governor Mohamed Mohamud who was two weeks ago reinstated by a high court sitting in Meru after he was impeached in 2021 by the Wajir County Assembly members.
His deputy Ali Muktar was sworn in as a governor and is expected to relinquish his position next week and revert to his deputy governor position. 
Elder, professionals, and businessmen in Wajir endorsed Elmi in a public Baraza at Orahey ground attended by hundreds of residents from the county. 
Elmi who was appointed by President Uhuru Kenyatta as the Environment and Forestry CAS in 2018 was first elected to parliament in 2007 to represent Wajir East Constituency.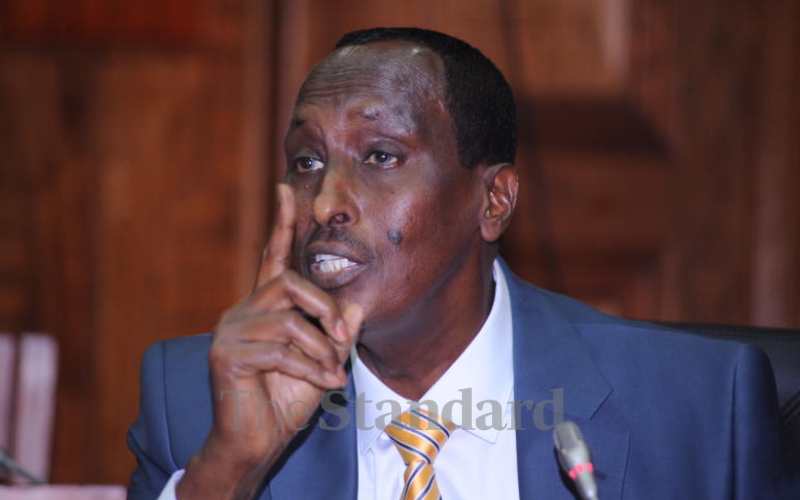 He served as a legislator for 10 years and had a stint as Cabinet Minister in charge of Northern Kenya and Arid Lands, from 2008 – 2013.
On Abdullahi candidature, the decision by Abdille is a major game-changer in the race as it enhances the chances of Mantaan community taking up the seat. The two are from the community.
Abdille said his plan is to have the former governor do another term before he can contest for the seat in 2027.