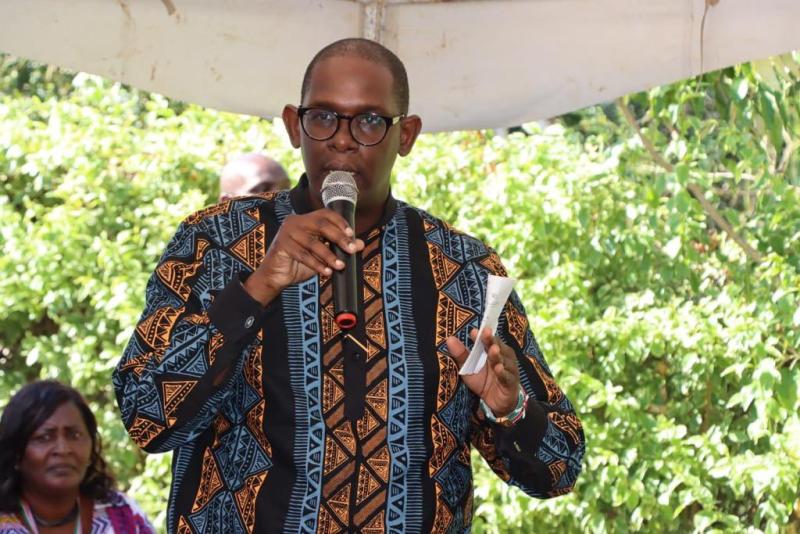 Chama Cha Uzalendo (CCU) party has dismissed claims that its aspirant for the Machakos gubernatorial seat Nzioka Waita had plans of contesting as a running mate for the Nairobi governor seat.
CCU Secretary General Philippe Sadjah said they were dismayed by lies, propaganda and fake news doing rounds to the effect that their party leader Mr Waita was considering to shelve his ambition for Machakos Governor race.
Sadjah said that while they appreciated the incoherent strategy or lack of it all together by their opponents, it was important to set their record straight and remind their supporters not to buy into such falsehood whose only intent was to cause confusion and unnecessary apprehension.
"Waita is, and remains CCU'S candidate of choice for Machakos Governor race in this year's election. We are not in this contest as mere participants but with the ultimate objective of winning for and with the people of Machakos," said Sadjah.
Sadjah said the fake news were sponsored by their rivals for political expediency who had already sensed defeat. "It is a dangerous pattern that lies and propaganda have became the trademark of Wiper campaigns and its sympathisers have fashioned it as a tool to maneuver and hoodwink the public. This is a rather desperate attempt to redeem their diminishing political fortunes," said Sadjah.
The CCU secretary general noted that the Wiper party and its candidate had failed to come to terms with the fact that a political debutant like Waita was gaining popularity so fast and reminded the Kalonzo Musyoka led party to tighten their belts even more because the contest was not going to be any ordinary
"We are on a crucial journey in the history of Machakos politics. The quest for a true, servant leadership is only guaranteed in the person of Hon. Waita as our next governor. He is the man to bring back the greatness that is Machakos," said Sadjah.