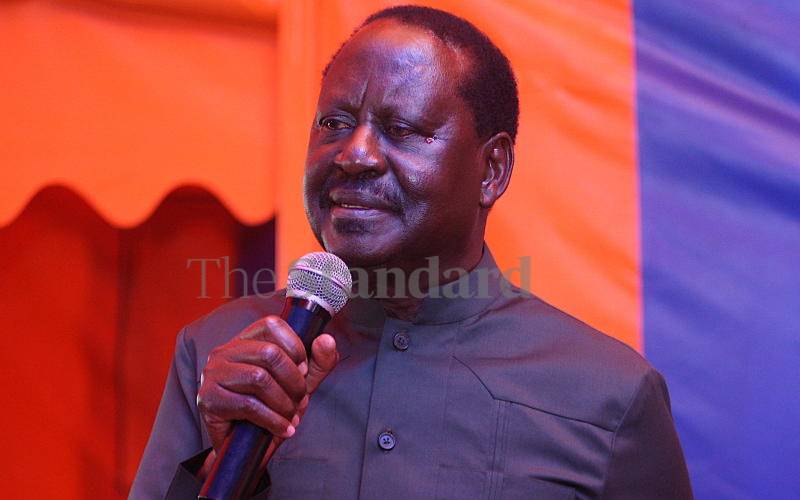 The ODM National Delegates Conference (NDC) will proceed on Friday as planned after a tribunal dismissed a case that sought to stop it.
The Political Parties Dispute Tribunal (PPDT) ruled that the application to stop the NDC, which is set to endorse former Prime Minister Raila Odinga as the party's presidential flag bearer, was premature and lacked merit.
According to the tribunal, party members opposed to the NDC had not demonstrated that they had exhausted the party's internal dispute resolution mechanisms before approaching the court and upheld a preliminary objection raised by ODM that PPDT lacked jurisdiction to handle the dispute.
Some ODM members led by John Nchebere last week filed the application to stop the party's NDC scheduled for Friday and Saturday, claiming that the delegates' meeting was illegally organised without following the party's constitution
The petitioners argued that they had complained and raised objections on the planned NDC but the party declined to address the illegalities raised.
According to the petitioners, the notice for ODM convention deliberately omitted some clauses of delegates that are mandatory required to attend the delegates meeting, thereby discriminating against some of them.
But ODM, through lawyer Jackson Awele, raised the objection arguing that the PPDT lacks jurisdiction to determine the dispute since the disgruntled members had not approached the party organs to have their concerns addressed.
According to Awele, the petitioners wrote to the party's Secretary General Edwin Sifuna over the complaints on February 16 and a day later, they filed the case without allowing the party's internal dispute mechanisms to take its course.
He added that the disgruntled members cannot rely on complaints filed by businessman Jimi Wanjigi over the nomination process for the party's presidential flag bearer, stating that the complaints are premature since it is only the delegates who will decide the candidate during the NDC.
In any event, Sifuna swore in his affidavit that nine out of the 25 members have disowned their signatures appearing on the PPDT petition while two are not party members.
"The application was filed through fraud and illegality since nine of them have denied authorising the filing. The logical conclusion is that the applicants concocted a dispute and went about shopping for people to support them," said Sifuna.
Sifuna attached affidavits from the nine members who claimed their signatures were illegally procured to support the application seeking to stop the NDC.
The party urged the tribunal to dismiss the case, arguing that they have spent millions of shillings to organise the event and accommodate more than 3,000 delegates and invited guests from outside the country.