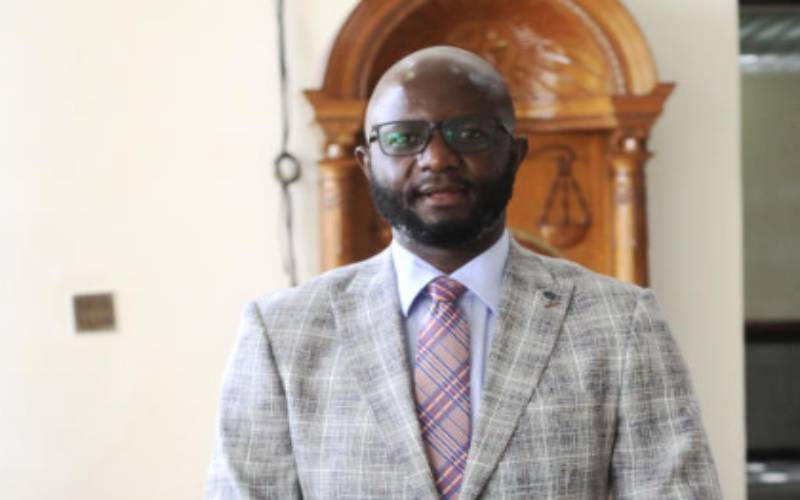 The Political Parties Disputes Tribunal has nullified Alego Usonga MP Sam Atandi's nomination in the April 13 primaries, and ordered fresh election on May 4.
Atandi is seeking to defend his seat on ODM ticket in the August 9, 2022 polls.
The disputes tribunal, chaired by Wilfred Mutubwa, ruled on Sunday, May 1 that the primaries were marred by irregularities.
Mutubwa also set aside the ODM Appeals Tribunal decision that upheld Sam Atandi's victory.
The tribunal ruled that the April 13 nomination results were not accountable, transparent and verifiable.
Mutubwa said a secret ballot voting arrangement that ODM settled on was unconstitutional.
"There was no tallying and announcement of votes at the polling station as required by the Constitution, and the agents never signed results-declaration form to verify the accuracy of the said-results," he said.
Atandi had been declared the winner after getting 17,789 votes against Nicholas Kut's 3,350. Jackline Oduol came third with 542 votes.
The disputes tribunal established that Kut's agents were blocked by Atandi's supporters from entering the tallying centre. That, the tribunal said, violated Kut's rights to a fair voting exercise.
Kut filed an appeal at the Political Parties Disputes Tribunal after ODM Party tribunal upheld Atandi's win following his (Kut's) appeal.
The party tribunal, chaired by Fredrick Orego, declared that the ODM primaries in Alego Usonga had been fairly conducted.
Kut, in his complaint, claimed the nomination exercise had been marred by violence.
"There was massive violence before, during and after the announcement of the results. Therefore, we must say it is not fair, as this left some of our supporters in hospital," he said.
"In Karapul Primary School Polling Station, my supporters experienced violence; and due to that, some of them had to flee without voting. There was also massive bribery during voting day. We have evidence that my opponent distributed money on that day," he alleged.
Kut also said they had reported to the tribunal that various voting kits were manipulated, with some disabled and in areas where he enjoyed strong support, only one kit was supplied.
This, he argued, disenfranchised his supporters.