For decades, politics has been referred to as a dirty game with many believing that it attracts individuals who were not considered as high achievers academically.
Far from the point, however, Kenya's political field is laden with students who emerged top in their academics straight from primary school level to the university.
Former East Africa Adan Mohammed, for instance, emerged top in his undergraduate class scoring first class honours that accorded him a slot at the prestigious Harvard University.
Here are individuals who scored highest marks and forged successful careers in politics.
1. Keriako Tobiko
Environment Cabinet Secretary Keriako Tobiko appearing before the National Assembly Environment Committee in Nairobi on Thursday, March 7, 2019.
File
Since 2018, Cabinet Secretary Keriako Tobiko has sat at the top of the Environment docket but the story of how he ascended to the position is not known to everyone, yet.
Tobiko started his elementary education in Mashuru Primary School and went ahead to join Athi River Secondary School for his O level.
He proceeded to Kanyakine High School in Meru where he sat for the Kenya Advanced Certificate of Education (KACE), an A-level exam done at the end of Form 6 during those days.
In 1984, he was the top student in his high school and featured among the top nationally. He later secured  the Gandhi Smarak Award to study Law at the University of Nairobi on scholarship.
2. Mwai Kibaki
Former President Mwai Kibaki During Night Swearing-In at Statehouse In 2007
Twitter
Today, Kenyans look back to former President Mwai Kibaki's tenure, between 2003 and 2013, before drawing comparisons with the current government's scorecard.
Unbeknownst to them, however, is that Kibaki's meticulous record began during his school years when he scored the highest possible marks in a national exam.
Born in Gatuyaini village, Nyeri County, he attended three primary schools including Gatuyainĩ School (two years), Karĩma Mission School (three years), Mathari Boarding Primary School.
He then proceeded to Mang'u High School between 1947 and 1950 where he recorded the highest possible score in the final examinations.
He proceeded to Makerere University where he studied Economics, History and Political Science before joining politics where he ascended to the highest possible seat on the land.
3. Adan Mohamed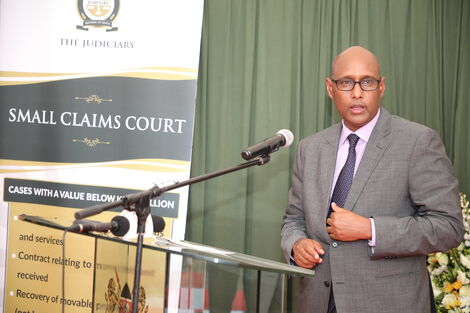 CS , Ministry of EAC and Regional Development, Adan Mohamed.
Former East African Community (EAC) Cabinet Secretary Adan Mohamed is considered one of the brightest minds in Kenyan politics owing to his achievement.
Born in 1963, he kicked off his schooling at Mandera Primary School before proceeding to Kangaru High School.
His star, however, shone brightest at the University of Nairobi where he graduated with first class honours in Commerce.
He then enrolled for (and graduated with) an MBA at the prestigious Harvard Business School.
Prior to his appointment to the CS post in 2013, Mohamed had worked as Chief Executive Officer for Barclays Africa and had also served at PricewaterhouseCoopers in London. He is now seeking to be the next Mandera Governor.
4. Caleb Amisi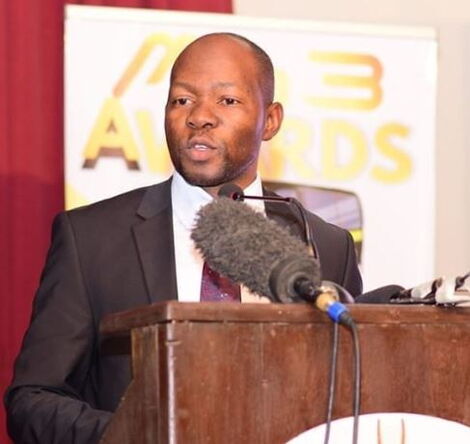 Saboti MP Caleb Amisi speaking at the Ma3 Awards on December 3, 2019.
Saboti MP Caleb Amisi is the typical grass to grace story following his ascension to have a seat at the political table.
In a recent interview he held with Kenyans.co.ke, the lawmaker revealed that he was raised by his grandmother following the death of his father. He would later be abandoned by his mother.
"I used to be herdsboy and make not more than Ksh200 for a weekend and that was enough to keep us going," the MP, who is also a maize and dairy farmer explained in the interview
Despite the hardships, Amisi was able to emerge as the top student in Western Kenya in the 2000 KCPE examinations.
He later enrolled at Starehe Boys Center where he first wore shoes and proceeded to the University of Nairobi for a Bachelor's Degree in Commerce. He was encouraged to joined politics by former Gatanga MP Peter Kenneth.
5. Otiende Amollo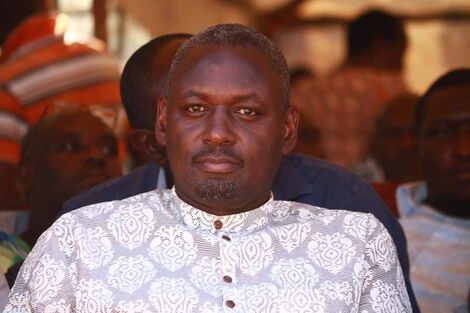 Rarieda MP Otiende Amollo.
Twitter
In July 2021, Rarieda MP Otiende Amollo galvanised his former classmates to visit his high school tutor Ezekiel Akunja Rachuonyo for moulding them.
At the time, the lawmaker revealed that they were grateful to have been taught by the school head who they described as a disciplinarian and understanding teacher while at Maranda High School. He served as the institution's captain at the time.
His work was evident, especially in the 1989 class where he topped the school's national exam.
"We thank mwalimu for making us who we have become," the renowned lawyer and ODM party member stated at the time.
Due to the hardship in his upbringing, Amollo insisted that he would pursue Law in the University and made Law his three choices during the application stage.He studied Bachelor of Law (LLB) at the University of Nairobi
death