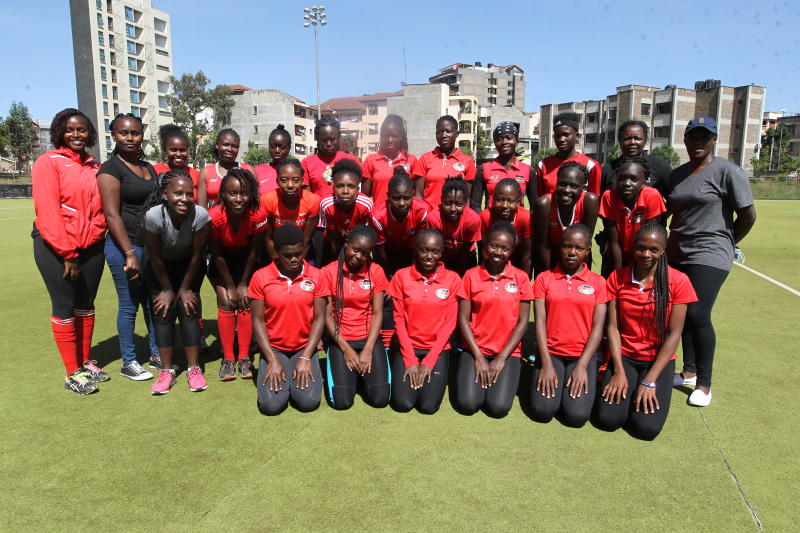 National Women's Hockey team has qualified for the 2022 Commonwealth Games to be hosted in Birmingham from July 28 to August 8.
International Hockey Federation (FIH) and Commonwealth Games Federation (CGF) confirmed Kenya's qualification via a letter to NOC-K.
This is great news to the team who went over all the odds to win the Bronze Medal at the just concluded Africa Cup of Nations Tournament in Accra, Ghana last month.
"Qualification in hockey is based on FIH World Ranking, with the Kenya women's team ranked 3rd in Africa behind South Africa and Ghana," Kenya Hockey Union President Nashon Randiek said.
Kenya now joins their counterparts, Ghana to compete at the Commonwealth Games, the two nations having received reallocation slots that were not taken up by the top internationally ranked teams.
They become the second Kenya women's team after Basketball 3×3 to book a ticket to the Games in which Kenya will be appearing for the 17th time.
Meanwhile, the National Olympic Committee of Kenya (NOC-K) has congratulated the hockey team for qualifying for the Commonwealth Games.
NOC-K Secretary Francis Mutuku noted that the team deserves accolades given the kind of hiccups they had to contend with at the eleventh hour.
"All of us know under what circumstances the team travelled to and that goes to show how much talent we have and for us as the Olympic Committee, we are very proud to be represented in a team sport. It means that our systems and structures are improving even as we still have a long way but we are on the right track," Mutuku said.
"We want to congratulate them as we immediately engaging them from Monday so that they can catch up with the other affiliates. Talent is immense, so we just need to look for resources to be able to nurture it."