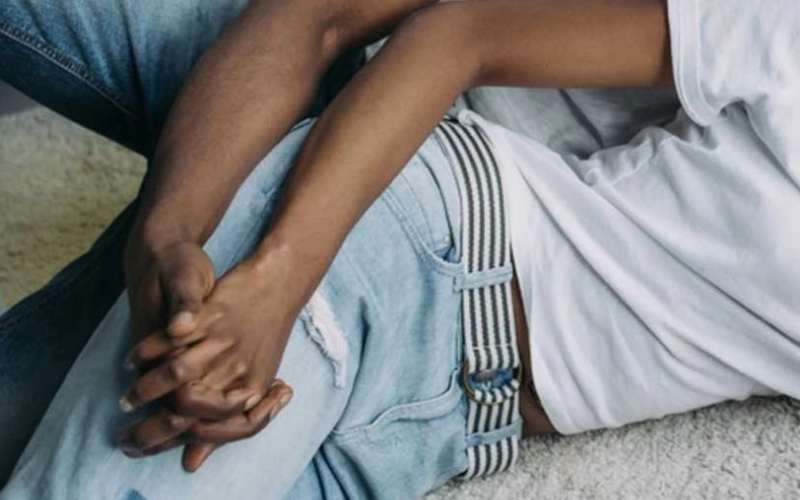 Every mid-week, we publish on our Facebook page (Standard Digital) a relationship Dilemma from our audience.
It is simple, in case you are in a relationship and faced with a dilemma on how to make certain decisions, send us a message on our Facebook page and we will share it with Kenyans.
Below is the story we shared last Wednesday, January, 19, together with sampled responses from some of our readers and input from a social expert.
Hello Standard,
I've been reading your "Relationship Dilemma" section for a while now.
I wish to share my problem. I am 45 years old, living in Nairobi, married with two adult children. I am in a very stable marriage, which is financially buoyant.
Of late, I have developed a sexual urge that my husband, who is 52 years old can't satisfy. He complains that I'm too energetic for him.
We've visited sex therapists in the city, but it appears no help is coming our way. To my surprise, my spouse recently suggested that I look for a young man who can fulfil my intimacy needs. He further said he'll be okay with it, provided I practice safe sex.
I'm now wondering whether he loves me, or he's testing my limits. At the same time, I'm considering his suggestion. What should I do? I need the best decision on this.
Readers' Responses
Kenyans who came across the post on our official platform on Facebook had the following opinions on the matter.
Jackson Arap Kethi: Invest your energies in assisting your husband to overcome his challenges. That's the only win-win solution to this problem. Any other shortcut you may be tempted to go for, notwithstanding his apparent accomplice to planning evil, will haunt you for the rest of your life. Be wise lest you become the definition of the biblical foolish woman who breaks her family with her own hands!
Steve Waiganjo: Both of you should be arrested.
Quinter Kerocs: At 45 you should be singing in the choir about God's grace with your hair covered instead you're busy seeking worldly pleasures. Seek ye first the kingdom of God and all others shall be added unto you.
Kevin Kusimba: Keep those feelings to yourself. Wait for April you go and eat pilau that is if you will be invited for the wedding. Then on that day, socialize as you look for someone.
Priscilla Otuoma: That is very demonic please seek prayers and get deliverance.
Tobias Mwita: That sexual urge will last too short, after which you will enter menopause.
Ali Okinda: My sister no man in this world who can allow such action to happen despite the challenges you're undergoing he is testing your faithfulness don't try you will cry later
Farah Liverson: Give your life to Christ. He alone can satisfy you. You'll overcome the desires of the flesh. You'll start bearing the fruit of the Spirit.
Cecil Kinyanjui: He is testing you, no man is ok with his woman sleeping around even if his manhood was cut off completely, nobody should lie to you.
Faith Githinji: From the comments, it's clear that a woman's satisfaction is highly trivialised and neglected even demonized. It's simple biology but she's thought to be immoral, idle and other crazy things. Who said that she has no relationship with God that she has to pray away the urge? Men put it as a responsibility for a wife to satisfy their urges but for a wife, she should not even ask the same of the hubby? We ought to unlearn a lot on matters of sexuality. It's not evil for a woman to have urges. Advice should rather focus on how to bridge the gap in their urges and How to achieve satisfaction for both in the marriage. Let's be practical. A woman has urged too and they are not demonic or evil.
Expert's opinion
Dr Karatu Kiemo is a sociologist and lecturer at the University of Nairobi.
Truly, your dilemma cuts across human biological and cultural lives.
On one hand, you have unsatisfied sexual desires, and on the other hand, you have the cultural expectation of sexual exclusivity, which means your sexual partner(s) must be authorized by society. That's what weddings and marriage certificates are for.
In this regard, your husband has no right to grant you the freedom to fulfil your sexual desires outside marriage. What if your adult children think of your new sex partner as an intruder, a marriage breaker, and decide to harm him?
The point is our way of life in Kenyan cultures has not formulated how we should, within our norms, values and beliefs, introduce an outsider to cater for our sexual desires in marriage.
You would be OK if you were in some western cultural contexts that are said to tolerate open sexual relationships. Because our Kenyan cultures do not allow for a woman to marry more than one man, your choices are limited to the moral moving out (i.e., divorce) or the immoral extramarital affair.
Thus, if your conscience will be hurt by cheating and/ achieving sexual satiety through unorthodox means, then you will have to forgo your sexual satiety. At least for now.
At 52 years of age, I don't think your husband is putting you to a test. Even with safe sex, would he be ready for any eventuality of you getting overwhelmed by the sex, and possibly love, of the new partner such that you may request a change of living arrangements?
Would he let the other partner move in, or let you move out, or let himself move out? And what does he think his children would think of him?
And you, would you be ready for the same outcomes? Perhaps then as a couple, you need more than just sexual therapies.
With due respect to you both, and in no way trivializing your concern, it would be important for you to reassess your dilemma from a mental wellness perspective.
I am not saying that you see a psychiatrist or a psychologist, which you can, but at the minimum see a professional marriage counsellor. They are there in Kenya.