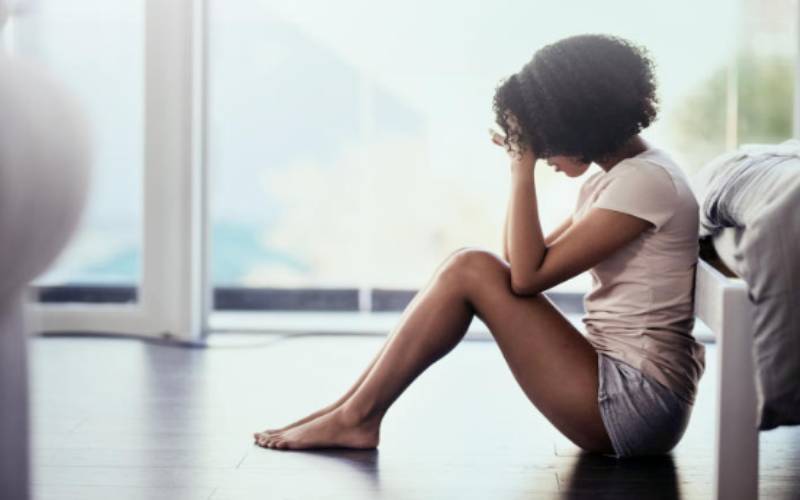 Our social lives and relationships are faced with a number of challenges; especially when a major decision is supposed to be made.
On Wednesday, March, we published, on our Facebook page – Standard Digital – a relationship dilemma by a woman who met a new man (54 years), but whom she feels more comfortable with thane her 24-year-old boyfriend.
Hello Standard,
My name is Rael, 21 years old, a university student in Nairobi.
Of late, I have developed a strong liking for way-older men, preferably those in their mid-40s and above.
I am currently dating a 24-year-old man, who is my college-mate. However, I find him to be so childish in his thinking and behaviour.
Last weekend, I went to Mombasa with a 54-year-old man, who is married.
I met him at a Kiambu Road mall sometime last month. He was kind and generous. On that day, he paid for my shopping and gave me Sh15,000 in cash. I was surprised. During our subsequent conversations, he asked me to accompany him to Mombasa, which I accepted.
Since my return to Nairobi, I have been finding it hard to relate to my boyfriend. He sensed I have changed and asked whether I was seeing someone else. Honestly, the young boys don't appeal to me anymore.
I feel I should tell my boyfriend the truth, but I fear he'd be hurt. He loves me so much. What should I do?
READER'S RESPONSES
Moses Kimani: You like money associated with older men. We know you.
Mwema: She doesn't know what she wants in life, she is just after material things. That is not love. Soon she will be called a SOCIALITE.
Susan Catherine Keter: What you describe are symptoms or presenting problems. The real issues are below the surface and would require some digging. Plan to invest in professional help sooner or later so that the underlying issues can be addressed.
Joe Mithamo: Probably the older man's wife is going through menopause just when his horniness is about to hit the roof because of too much money lying around idle. So in you, he has found his NSSF and retirement benefits wrapped into one. Good luck.
Naburi Nakulo Natabona: It's financial stability that's pushing you to that old man! Once you earn your own money or be financially stable, then your love will shift.
Shirley Daniels Caldwell: Stop seeing the married man first and ask God to send the right man to you. God cannot and will not bless your relationship with this married man because it is sinful, but God will provide an escape for you to be with the right person, if only you confess your sin, ask for forgiveness of your sin, and ask Jesus to come into your life I will be in prayer for you Rael. Once you are free and God has answered prayers for you, I would love to hear your testimony. I'm praying for God to bless you in Jesus' precious name, Amen!
Philaries Yatich: I have no idea my sister but pray God sana he is the only one who can change your situation. It is good you have confessed so repent and give the distance from such like things.
Machayo Anthony:  It is your love for money that has changed you.
As the saying goes give someone money, status and power and you will see a very different person.
True that is what has happened, to be a little ruthless, the Swahili saying that 'maskini akipata…… hulia mbwata'. Well, you are young, but money is the root of all evil
Boniface Opogo: My friend just does whatever makes you happy. If he marries you will you invite everyone to the wedding? Just take while taking is so good and should things go wrong just remember you enjoyed alone don't ask anybody what to do by then.
Pauline Makworo: Young lady please leave that 'Mpango wa Kando because there is nowhere he is taking you. He is just ruining your life. Return to your boyfriend and continue with love as always.
EXPERT'S RESPONSE
Dr Karatu Kiemo is a sociologist and lecturer at the University of Nairobi.
Hello Rael,
In intimate relationships, it is common for the male partner to be a few years older than the female counterpart.
Part of this is because the female gender tends to mature more quickly in biological and social functions related to family life. 
That is why teenage mothers is a much-discussed topic while teenage fathers are an almost nonexistent concept in family literature.
You are aged 21 and he is aged 54 years.
Sociologically speaking, a generation is defined as people separated by at least 32 years of age. Therefore, yours is what is called an intergenerational intimate/sexual relationship.
History is replete with such cases. You simply need to look at Kenya's traditional societies that practised polygamy where the age difference between the man and the youngest partner could even be 50 years.
The point is such intergenerational relationships tend to be stable, while many of the 'normal' relationships end up in divorce, or brutal violence.
An important question that your situation raises is whether there is an end to maturing in the 'way of thinking such that you and your new partner think alike.
And if you think alike, do you see a marked difference in the 'way of life? Will he accompany you to social events of your age- mates?  And if your age- mates are motorbike riders, will he join in?
I think if you don't mind the issues in ways of life, then you can date whoever your heart desires.
But be careful with a married man because love triangles in Kenya today have been dangerous.
There was a time wife were confined in homes so they could accompany their partners to Mombasa, Naivasha or Dubai.
But today, the wife will follow you or engage a private investigator and things could become ugly.
Also, be careful that not many married men of today want a second wife, or want to invest their time and material resources in vain.
Are you OK that the relationship is an end in itself? Are convinced that you wish to lead a single life?
If the answers are yes, then you reveal your mischief to your 24-year-old boyfriend and announce a breakup.
If the answers are no, conceal your mischief and rededicate your love and life to your unmarried same-generation boyfriend.
People don't usually get into intergenerational intimate/sexual relationships because 'love is blind' but because of daunting circumstances like widowhood, divorce or social pressure especially where the partner is almost being forced on you.
Romanticising old age as gold is a lot exaggerated. In any case, what would you Rael advise your daughter to do if she was in your dilemma?