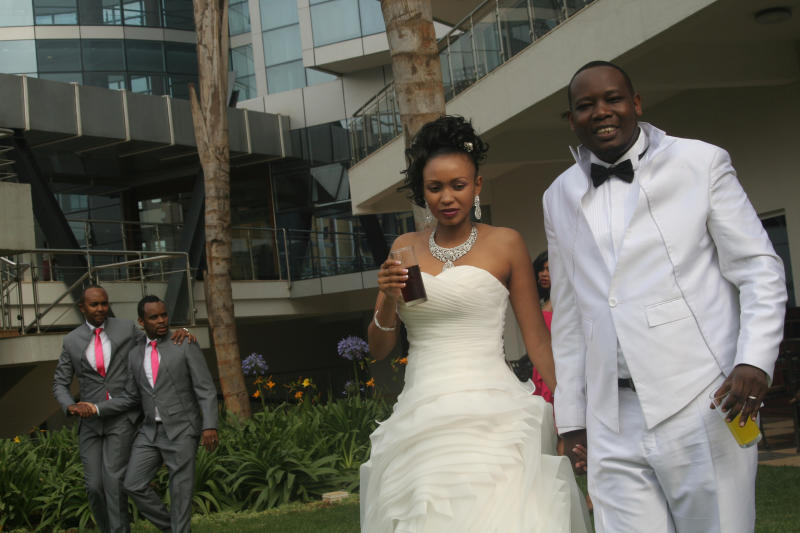 Gospel couple Krystal and Rufftone have defended the state of gospel music in the country in the wake of a mass exodus of household contemporary gospel acts.
The two said they were in the process of reuniting gospel artistes.
"Gospel music is not dead. There might be a few issues here and there but we are in the process of streamlining everything as we return to the glory days when gospel music was on top and when gospel singers truly represented God's glory. As long as Jesus is alive, gospel music will never be dead," said Rufftone, whose real name is Roy Smith Mwita.
Krystal said, "In fact, we have one of the biggest tours by gospel artistes in Machakos this Saturday. The 'Praise Tour' will feature the two of us, our brother Daddy Owen, Moji Shortbaba, Florence Andenyi, Pastor T, Waihiga Mwaura, Asembo, Fidel Atondola and Papa Tomaso, among others. I am talking about having over 10 gospel artistes in one venue, which is Machakos University."
This is the first major tour by the gospel team since cracks started showing in the industry.
While some said they were leaving gospel industry due to the "hate" within the sector, others said they could no longer make a living out of it.
Asked what they thought about the recent 'defections' by respected names in gospel music like Bahati and Willy Paul as well as reports of negative conduct by other stars, Rufftone said every gospel artiste has a personal obligation in being God's steward.
"Everyone shall be judged individually," he said.
"The role of a Christian in society is to glorify God and spread the good news to all. We all have a gift that we must let shine."
Rufftone said the Machakos Praise Tour is a revival of sorts, adding that it is the beginning of a new era in the ministry.
"Let us not discuss who has fallen on the wayside or who is still standing," he said.
"Let us leave the weeding work to God. It should also be understood that we have no beef with anyone and that judgement belongs to God. Bottom line is that the gospel is alive," he added.