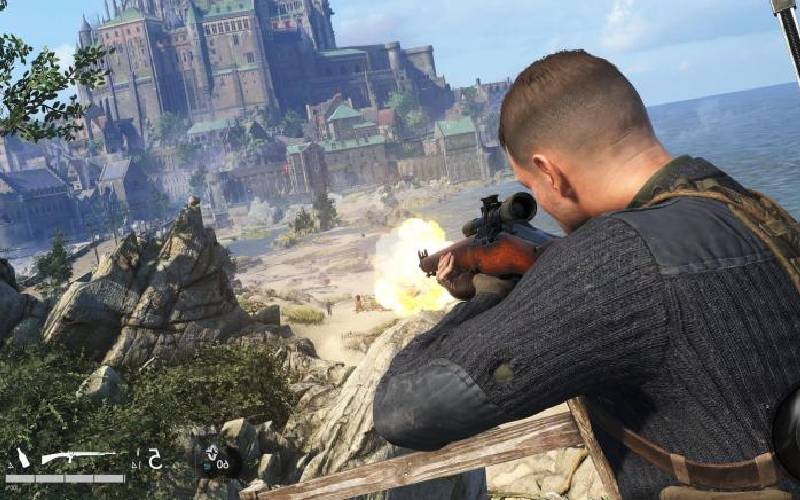 Here are some games to check out this month.
Trek to Yomi 
This is a side-scrolling action game about a young warrior named Hiroki who embarks on a quest to fight those guilty for his village's devastation. The game alternates between freeform exploration and side-scrolling fighting sessions with a fixed viewpoint on a regular basis. While the game is primarily linear, there are hidden spots around the environment where players can find more health and stamina improvements, as well as bonus tools and weaponry.
PS 5, Xbox Series X/S, PS 4, Xbox One, PC
Eiyuden Chronicle: Rising
This is a fascinating journey amid ancient ruins that also tells the story of a community rising from the ashes. Heroes are drawn to the nearby Runebarrows by lenses and other riches, and when they hear that their community is struggling to rebuild after an earthquake, they resolve to help. They will have to settle disagreements between eager adventurers and hesitant villagers who do not want the Barrows disturbed along the way. In the process, they will discover more about each other's motivations for hunting riches, strengthening their ties.
Xbox Series X/S, Xbox One, PC
Evil Dead: The Game
This game is advertised as "the ultimate multiplayer experience" on its official website. The survival horror game puts you in the shoes of Ash Williams or his companions from the legendary Evil Dead franchise, and challenges you to work together in a game with over-the-top co-op and PVP (person vs person) multiplayer combat. A levelling system and skill tree mechanisms are included in the game.
PS 5, Xbox Series X/S, PS 4, Xbox One, Switch, PC
Deliver Us The Moon
A lone astronaut is sent to the moon on a critical mission to save humanity from annihilation in this sci-fi thriller set in an apocalyptic near future. Either a first-person or third-person perspective is used to play the game. Although there are no battle segments in the game, the player character may die as a result of failing a gaming sequence, prompting a repeat.
PS 5, Xbox Series X/S
Vampire: The Masquerade – Swansong
Swansong is a single-player role-playing game set in Boston in the World of Darkness, where vampires dwell undetected. Three vampires, each around 100 years old, from distinct vampire clans with opposing perspectives on the Camarilla's reign are followed in this novel. The player is in charge of the three vampires, each with its own set of powers. They can also personalise their characters by upgrading disciplines and character attributes to match their desired playstyle.
PS 5, Xbox Series X/S, PS 4, Xbox One, Switch, PC
Dolmen
Dolmen is a terrifying new action RPG that combines futuristic Sci-Fi and Cosmic Horror elements. As the player, Your Job is to bring back samples of a crystal with particularly unique properties; so-called Dolmen. These crystals are capable of allowing interaction between realities, revolutionising space exploration and changing the known world forever.
PS 5, Xbox Series X/S, PS 4, Xbox One, PC
Sniper Elite 5
Sniper Elite is a third-person shooter that emphasises a less direct approach to combat, encouraging the player as a sniper to use stealth and keep distance from enemy soldiers. In this new latest instalment of the series, Sniper Elite 5 offers unparalleled sniping, tactical third-person combat and an enhanced kill cam. You get to fight your way across the most immersive maps yet, with many real-world locations captured in stunning detail, and an improved traversal system that lets you explore more of them than ever before.
PS 5, Xbox Series X/S, PlayStation 4, Xbox One, PC