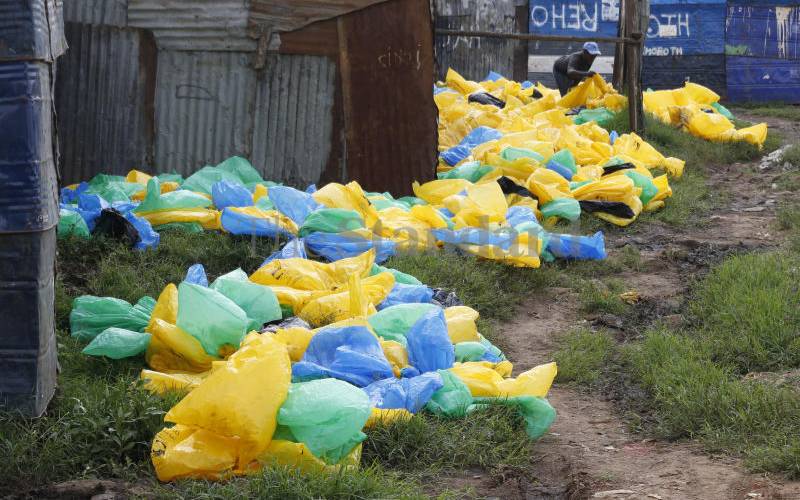 Angola will borrow lessons from Kenya in fighting plastic pollution, taking a keen interest in Kenya's success in banning single-use plastic bags.
On the sidelines of the United Nations Environment Assembly (UNEA) currently ongoing in Nairobi, Angola's State Minister for Social Affairs Carolina Cerqueira told The Standard that her nation would follow Kenya's example, which has been lauded widely by the assembly.
"We will take good practices to promote an industry for recycling and look for alternatives for their use," she said.
The move, she added, would see the nation improve its sanitation as well as create new jobs in the recycling industry.
"The environmental legislative package leads us to understand the mechanism of how the Executive can engage the National Assembly from the beginning of the process, through workshops and exchange experience for decentralised management," she said.
She also lauded the resolution by the 175 countries represented in the assembly, to end plastic pollution by 2024.
The resolution 'End Plastic Pollution: Towards a legally binding instrument' promotes efforts against plastic pollution in marine and other environments.
Ms Cerqueira said her country will also look for practical lessons in wildlife conservation.
"Preserving and conserving our biodiversity may find a model, as it appears that in Kenya the priority to maintain, above all, the natural habitat intact," she said, even as she lauded Kenya for hosting UNEA and the global environment headquarters.
"It is an example that must be given to the world that African countries are organised and that they are also capable of hosting events of this magnitude, which is the case of UNEA," she said.
She also waded into the Russia-Ukraine conflict, calling for dialogue.
"The conflict between Russia and Ukraine in Europe concerns us all because we fear its developments and consequences… The path of diplomacy and dialogue is the only one that can lead people to preserve peace, security and well-being," Ms Cerqueira added.