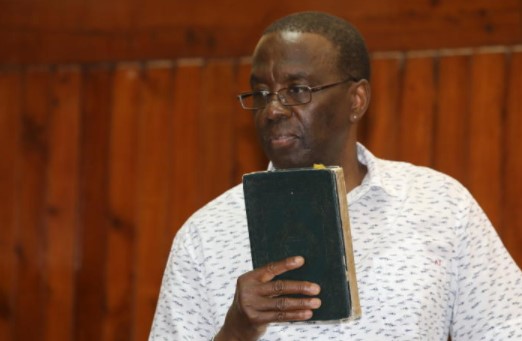 A lobby group has now moved to court seeking orders to force the government to allow lawyer Miguna Miguna back into the country.
The group led by Law Society of Kenya (LSK) President Nelson Havi and former Chief Justice Willy Mutunga are seeking to have the red alert issued by Kenya lifted.
"We have gone back to court and sought a raft of orders, which if granted should enable Air France and the government comply and allow Miguna back," Havi explained.
A team made up of his lawyers and three political parties claim that the Attorney General misled the court on the red alert notice, saying it does not exist.
"The Attorney General misinformed and misdirected the courts of law. That level of impunity from a government officer should worry every Kenyan," Mutunga said.
They also want the French government to direct Air France to disregard Monday's red alert on Miguna, and allow him to travel back to Kenya, whilst calling out national leaders for what they term "disregard of the law."
"Every person has an obligation to respect, uphold and defend the Constitution. We will not relent in our defense or the upholding of the rights of all Kenyans," the former CJ said during a press briefing in Nairobi, Tuesday.
Miguna's anticipated return to Kenya hit another dead-end on Monday after the government issued a red alert in respect of him to Air France.
Miguna said he was informed about the new development at the Berlin Brandenburg Airport in Germany.
According to the Canadian-based lawyer, the alert was issued on Monday morning to the carrier not to fly him to Nairobi.
"This is to inform Kenyans and the world that Air France officials at the check-in counter at the Berlin Brandenburg Airport have just informed me that the Government of Kenya sent them a 'red alert' this morning that they cannot fly me to Nairobi. I'm waiting for a cop," he tweeted.
He on Saturday evening updated saying he had begun his return journey to Kenya.
Miguna posted a picture of himself on his Twitter account with the caption: "Brandenburg Gate, Berlin. The General is on the way, Freedom Fighters. Viva!"
The lawyer was expected to land in Nairobi today morning.