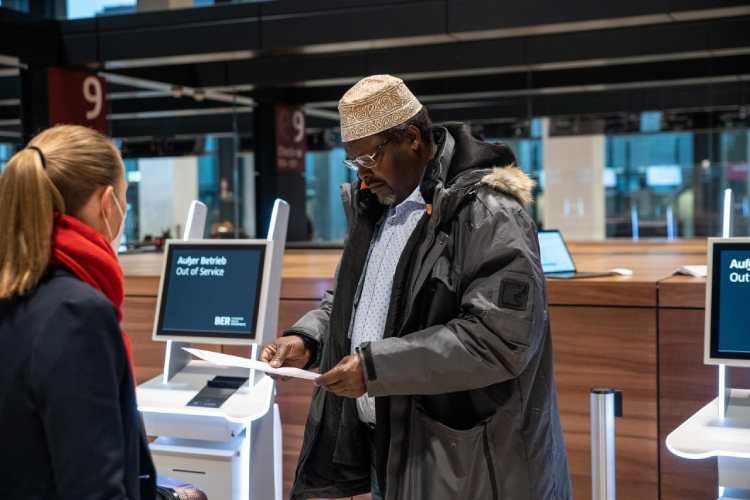 BERLIN – Unexpectedly stranded in Germany while in transit halfway through his eagerly awaited homecoming to Kenya, activist-lawyer Miguna Miguna has been in a state of limbo as he pensively follows legal efforts in Nairobi that could allow him to complete his first journey to his African home in four years early next week.
Miguna says that his attempts to fly from Berlin to Nairobi were foiled at the last minute when a leading European airline, Air France, declined to allow him to board a flight in Berlin that he had purchased tickets for.
Miguna says the airline was acting on a directive from the Kenyan government that kept him grounded in Germany.
He showed a "denied boarding certificate" from Air France saying he faced the same problem in early 2020 when he was denied access to a Lufthansa flight from Berlin.
 "No, I'm not enjoying Berlin – I'm basically marooned here in Berlin," Miguna said in an interview in the German capital.
"I'm here in transit waiting for a green light to be able to travel to Kenya. The Kenyan authorities sent a red alert to the airlines to stop me from travelling to Kenya. My lawyers are in court hoping to have that lifted. The decision will be on Monday and we are hoping for a positive one because there is no reason that I'm not allowed to go."
Despite spending decades of his life in exile in Canada and building a career as a successful litigation lawyer in Toronto, Miguna has an irrepressible yearning to return to Kenya — even though he plans to fly back to his law practice and family in Toronto after a stay in Kenya. He said his goal is to help strengthen democracy and the rule of law in his native country with peaceful means.
"Kenya is my place of birth, my native land, the country of my citizenship and I was forced into exile illegally – I just want to go home," Miguna said when asked why he was so eager to travel to Kenya despite the hardship and hurdles.
"Secondly, I want to continue the process of facilitating change. That is the work that I want to continue doing that had been interrupted (four years ago), the struggle for the liberation of Kenya. I believe Kenyans should be able to determine their future."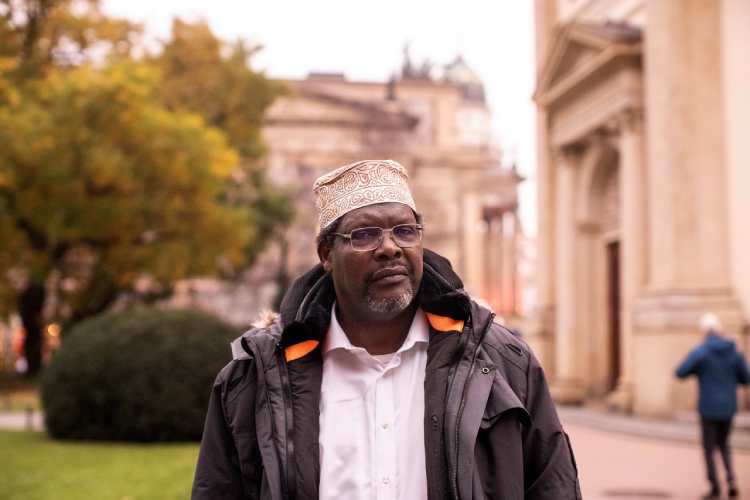 Miguna returned to Kenya in 2007 and worked for a time as a senior adviser to Prime Minister Raila Odinga.
He was forcibly exiled from Kenya in February 2018, bundled into an airplane bound for Dubai. He was charged with treason for being present at a presidential "swearing in" ceremony in 2018 for opposition leader Raila Odinga, who maintains he was the winner of an election that returned President Uhuru Kenyatta to power in August 2017. His forced exile was later revoked by the High Court in December 2018 but he has not been back in Kenya since then. The case has exposed a rift between Kenyatta's government and the judiciary.
Miguna's legal efforts to return to Kenya this month have had prominent support in Kenya from Law Society of Kenya (LSK) President Nelson Havi and former Chief Justice Willy Mutunga, who are seeking to have the red alert issued by Kenya lifted.
The legal team is also made up of his lawyers and three political parties who claim that the Attorney General misled the court on the red alert notice, saying it did not exist. He has kept his more than 1.7 million Twitter followers posted on his efforts to continue his journey to Kenya.
"They are afraid of the truth, they are just afraid of the fact that I am going to speak to people in Kenya truthfully without any fear," said Miguna when asked to explain what he believes is behind the considerable efforts to prevent him from traveling to Kenya in November. He said his intentions are peaceful and he will be armed with nothing more than powerful arguments.
"Of course, it's non-violent," he said. "I've been very clear: this is not an armed struggle. I am not going in through the forest, I'm not crossing the border at night. I want to arrive on an airplane in broad daylight. It's more of a popular revolution. Citizens who have been subjected to inhumane treatment rise up peacefully and demand their rights. It's what was happening before I was removed."
In mid-November Berlin is a dark and dreary city in the best of times and the conditions this year are more bleak than usual due to an ominous increase in the numbers of Covid-19 infections to record high levels above 60,000 per day, rising hospitalization rates to capacity levels and an increasing death rate of several hundred per day. There is also a prolonged period of political uncertainty in the air at the worst-possible time during the pandemic with the former conservative-led government in a caretaker role for nearly two months now as a new centre-left government struggles to come together to form a new government.
Having lived in Canada for much of the last 32 years and having stayed in contact with allies in Kenya for just as long, Miguna is no stranger to either cold dark winter weather or political turmoil. But caught in limbo himself, the towering man with an infectious laugh looks puzzled when asked why he cares so much about Kenya and why he can't simply savour his life as a lawyer in Toronto.
"I was born in Kenya and you can't take that away," he said. "Unlike Canada, which is a developed state with a functioning democracy, Kenya is a brutal, repressive country which is dominated by a tiny group of people — rapacious plunderers who are looting from the people and muzzling them.
"It's because I believe in the ideas of freedom, liberty, of democracy and the rule of law," Miguna added. "And at the end of the day, when all is said and done, I want that to be my legacy. I want it to be that I tried to make contributions to make this world a better place. If I can achieve that, that would make me happy."