Everybody loves the festive season because we get to relax and celebrate. Although many people still have to deal with busy work schedules, you can always enjoy Christmas your own way.
For parents, it can be a big challenge to fully enjoy Christmas because parenting demands never end.
It's even harder during the holidays because the kids are away from school, the nannies have gone home and they need something fun to do rather than spending the whole holiday glued to the TV or their phones.
When it comes to keeping kids engaged, the biggest challenge is they get bored easily.
However, there are a few ideas that can entertain them and get them to participate in the Christmas cheer. Here is how you can achieve that:
Let them do some Christmas decorating
Nothing will get your kids more excited than an art project. Art is a very therapeutic activity and it will help them express their unique creativity.
You can buy some supplies and let them design and create Christmas decorations for their rooms.
Another option would be buying the decorations and letting them decorate the house for Christmas this year.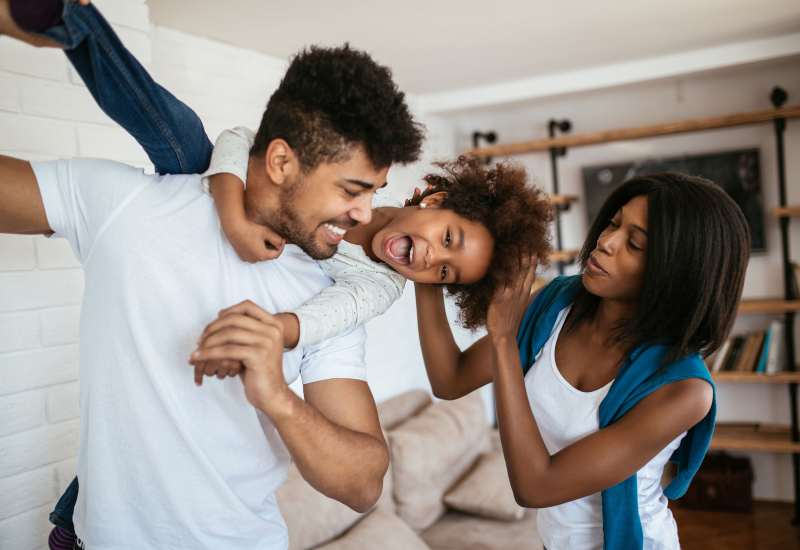 Remember those plastic soda bottles you've been wanting to throw away? Now is the best opportunity to use them for a Christmas themed bowling set before you toss them in the recycling bin.
You can easily help them create a colorful bowling set by filling the bottles up with water and adding a few drops of food coloring or paint. Help them stick some DIY decorations to transform them into a Christmas bowling set, seal them tightly and voila! You're done.
They will have fun for hours knocking them over with a ball.
Show them how to make festive snacks
Kids love munching on snacks. This year you should try making some treats with them which is also a great way for you to bond.
Research on some simple time saving snacks like frozen treats which you can make together. You can even add a healthy twist by using nutritious ingredients like yoghurt and fruits and show them that being healthy can be fun too.
It would also be a fun experience for them to dress up in different holiday themed costumes. They will be so excited to outdo each other to see who has the best costume especially if you tell them that the winner will get a gift.
Buy some accessories for them to use and add a twist by taking some photos in their costumes for framing. This is a fun family activity that you can also join in when it comes to the photo taking session for a Christmas to remember.
Christmas card decorating
Another great way to keep them busy while spreading the Christmas cheer is letting them make cards for their friends.
This is a learning moment for them because it shows them how they can build a stronger bond with their best friends.
You can also buy some small gifts for them to attach to the cards if you're able to. This will be a fun gift or card giving tradition they can start with their closest friends.