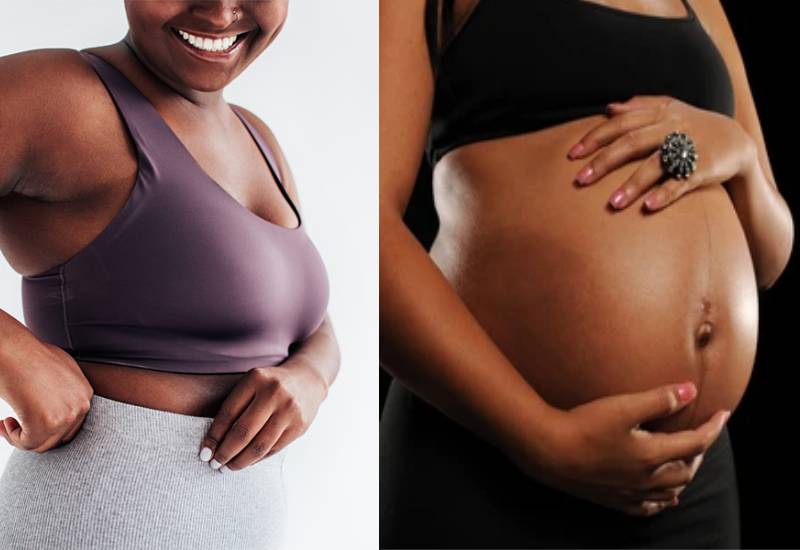 Celebrated iconic RnB singer Beyoncé Knowles sang in her 2011 track Run The World that women are literally "strong enough to bear the children, then get back to business."
It is an empowering song that hails women as not only child-bearers but home-makers and professionals in the business and corporate world.
"This goes out to all the women getting it in, you on your grind, to all the men that respect what I do, please accept my shine. Boy, you know you love it, how we smart enough to make these millions," the lyrics, which she co-wrote with super-producer Terius "The-Dream" Nash go.
And the analogy that describes the strength it takes to endure pregnancy and childbirth before bouncing back to life, as usual, is reflected in popular culture.
A post shared by Beyonce? (@beyonce)
Female celebrities have over the years demonstrated increasing determination, with those that are musicians pushing through pregnancy to perform and meet their obligations. Many take to social media to gloat about their quick bounce-backs.
The latest to show off that she could get right back to her original, hourglass frame at the drop of a hat is popular social media personality Vera Sidika. The socialite is known for her curvy shape characterised by a tiny waist and wide hips. As she rose to fame in 2012 as a video vixen, her shape continued to be the subject of discussion, admiration and controversy.
Now, barely three weeks after giving birth to her firstborn daughter with her husband, singer Brown Mauzo, Sidika has revealed her post-baby body. Dressed in a yellow T-shirt, body-hugging trousers and a baseball hat, the influencer teased her 2.1 million Instagram followers with clips displaying her small waist and flat tummy.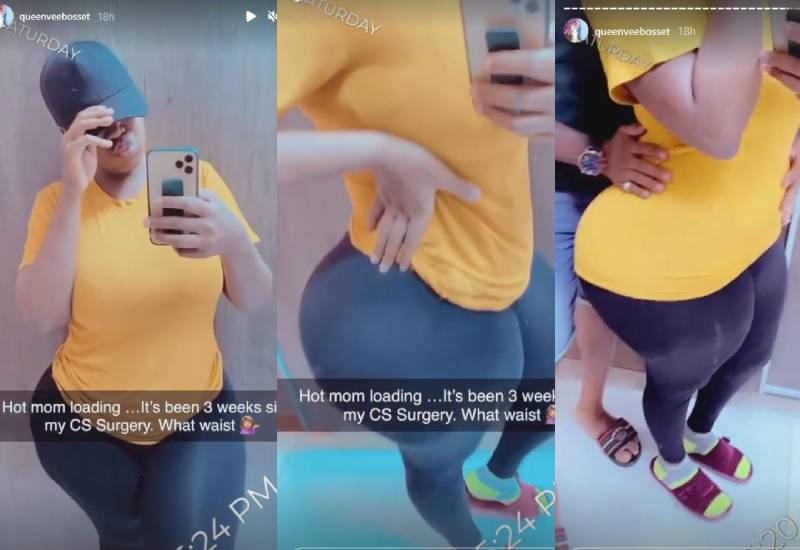 "Hot mum loading. It has been three weeks since my CS surgery. What a waist," Sidika wrote.
The couple announced the birth of their daughter, whom they named Asia Brown on October 20 through social media, calling her a miracle.
"20.10.2021 at 10:21 am… A princess was born Asia Brown…You will always be the miracle that makes our life complete," Vera wrote on Instagram.
A post shared by VERA SIDIKA (@queenveebosset)
"Thank you, God, for this blessing," Mauzo wrote.
Before Vera's post-baby body revelation, there was that of content creator Fatma Banj.
Fatma, a content creator on YouTube with a sizeable social media following, is the girlfriend of popular blogger Aurther "Xtian Dela" Mandela.
11:24 AM ??????????
I LOVE YOU @FatmahBanj!
— Hon. Xtian Dela™ (@xtiandela) October 21, 2021
The couple welcomed their first child on October 21. Dela announced the good news via Twitter, writing, "11.24 am. I love you Fatma Banj."
And Fatma, who was fit and toned before pregnancy did not waste time in showcasing the admirable bounce-back of her figure. Just five days later, Fatma uploaded an Instagram photo looking just as toned and in shape as before the baby, wearing a white shirt dress and matching harness belt along with a pair of strappy high heels.
A post shared by Fatma Banj (@_fatmah_banj_)
And the blogger could not help but gush over his significant other.
"Get yourself a wife who will give birth on Thursday and go to work on Monday like nothing ever happened!" Dela wrote.
And it is not just those who get right back to their previous figures who celebrate themselves. Others describe the bodily changes they undergo during the journey to motherhood as life-changing, wearing stretch marks, extra weight and surgery scars with pride.
American pop star and Fireworks singer Katy Perry candidly showcased that the first weeks and months caring for an infant can be less than glamorous.
Wearing a nursing bra, her figure still slowly recovering from childbirth, Katy expressed that glamorization of the laborious period of time may differ from reality in some instances.
"Hair and make up by "exhaustion", Katy captioned the candid image, poking humour at the helter-skelter state of new motherhood.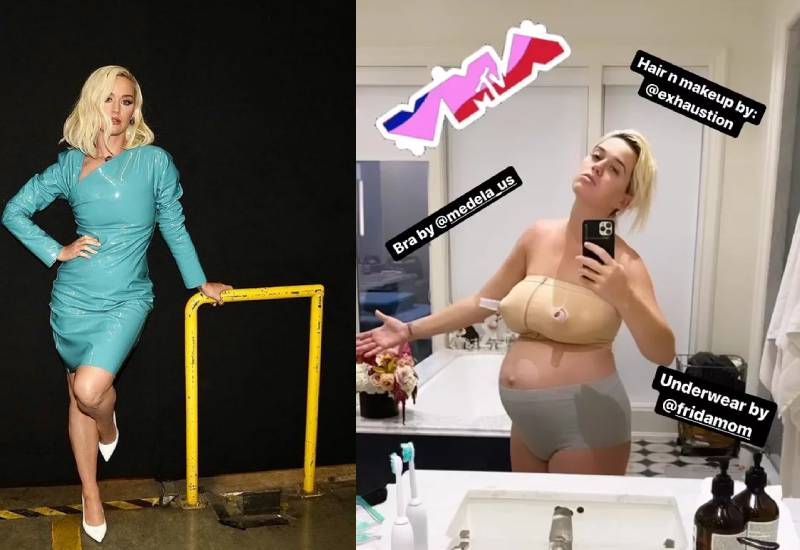 While some women are lucky to bounce back immediately or soon after bearing children, others experience permanent change or may struggle in an attempt to restore their looks before the baby.
"What they do not tell you is that nobody talks about the first six weeks after you have the baby. Oh my God, that is wild! What a roller coaster!" Katy said in an interview early this year.
A post shared by KATY PERRY (@katyperry)
She added: "Giving birth, then going back to work and breastfeeding! This is what women do? Oh my God!"
The journey to fitness after delivery is not easy – it requires balance and gentleness, according to a study by What To Expect, a pregnancy and parenting magazine.
The report recommends getting active soon after childbirth, suggesting beginning with a 30-minute walk daily, even within 24 hours from childbirth.
"If you had a vaginal birth without complications, as long as you are not experiencing any more serious symptoms you can begin modified pre-pregnancy exercises almost immediately after birth," the report, Postpartum Fitness Tips for New Mums reads in part.
It adds: "If you had a C-section, you should start walking the day after delivery if possible, or as soon as you feel ready.
However, as far as exercise goes, you will most likely want to wait until at least the six-week mark — you did just have major surgery, after all."
A post shared by KATY PERRY (@katyperry)
Dr Odero Ong'ech, Chief Medical Specialist Gynaecology and Obstetrics at Nairobi Reproductive Health Services agrees with What To Expect that a C-Section mother may need to take more time to heal before trying to get in shape.
"A woman who has had a normal or vaginal delivery can start exercising as soon as within six weeks. They can do the normal workouts at the gym, but Kegel exercises are recommended to strengthen the pelvic muscles," he says.
Ong'ech adds that a woman who has undergone a C-section can exercise after three to four months when she is likely to have healed.
"The type of exercises they do should also be a lot gentler than their normal birth counterparts, though. Swimming would be great for these new mothers, and it is also encouraged during pregnancy," he says, adding that they can also start slow through walking.
But the issue of contraception has a role to play too in weight loss, Ong'ech notes.
He says that many new mothers seek contraception plans after birth, some of which encourage weight gain and counter the womans' weight loss efforts.
"Some hormonal contraceptives cause weight gain so they cannot be ignored. It can become a challenge in that sense."
He adds: "Diet is also crucial, and mums looking to lose weight should watch their intake of starchy foods as well as consider their family planning choice."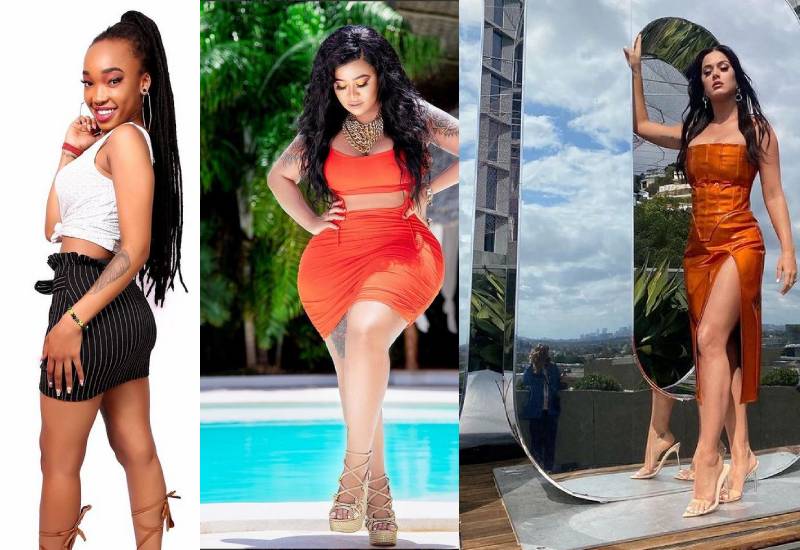 Henry Chole, a nutritionist at Mama Lucy Kibaki Hospital discourages new mothers from jumping straight into dieting, warning that it could limit the nutrients that the breastfeeding newborn is getting.
"A new mother should focus on consuming a wholesome, balanced diet. This is crucial for the first six months, up until the baby is weaned and introduced to other foods," says Chole.
He adds: "A pregnant or lactating mum's caloric requirements are higher than when she is in her normal state. Cutting back on calories can be done after exclusive breastfeeding is completed."
Chole however encourages new mums, saying that most baby-weight goes away on its own.
"You may have been eating much more because you were pregnant or breastfeeding. When all is normal, including your food intake, so will your weight likely resume."