Tell us a little background and how you ended up being a facial aesthetic surgeon in Romania?
I completed my high school education at  State House Girls School Nairobi, then received a fully paid scholarship to study medicine in Romania. I arrived in Romania in 2007 at the age of 18, and at first, I had to learn the language for about eight months before beginning medical school; it took me about two years to grasp the language well. I completed medical school at the Carol Davilla Medical School in Bucharest between 2008-2014, and my ENT specialisation at the Phono-audiology and Functional ENT institute Professor Dr Dorion Hociota between 2014-2019. ENT specialisation focuses on Otorhinolaryngology, which is the study of diseases of the ear, nose and throat. Doctors who specialise in this area are called otorhinolaryngologists, otolaryngologists, head and neck surgeons, or ENT surgeons or physicians. Shortly after finishing my residency, I commenced working at Cronos Med in Bucharest, Romania where I work to date.  However, I now focus on doing non-invasive facial aesthetic procedures.  
Using the knowledge in my field I am hoping to break the stereotypes associated with cosmetic surgery and its related procedures. My main focus is to introduce non-invasive procedures to the Kenyan market in order to make aesthetic procedures readily available and affordable. I currently work as an ENT surgeon, with a sub specialisation on facial aesthetics at Cronos Med Clinic, a top of the state innovative beauty facility located in Bucharest Romania. I am also in the process of opening my own clinic in Bucharest, Doctor B Cosmetic by end of January, which will focus primarily on non-invasive head and neck procedures.
Why did you choose to venture into non-surgical cosmetic procedures?
Surgery is very demanding for women, plus, there is still a lot of stigma in surgical world for woman. So, you have to fight hard for space and recognition. After getting my ENT specialisation and working for a while, I had to sit down with myself and be strategic about my future. Upon reflection I found that I was drawn to the path of beauty. A big plus for me was that it was not as aggressive or demanding surgically and I loved it. My love for cosmetic surgery was born by chance when I got an opportunity to work at Cronos Med Clinic. So, for about two years I have been working as an ENT surgeon, with a sub specialisation on facial aesthetics.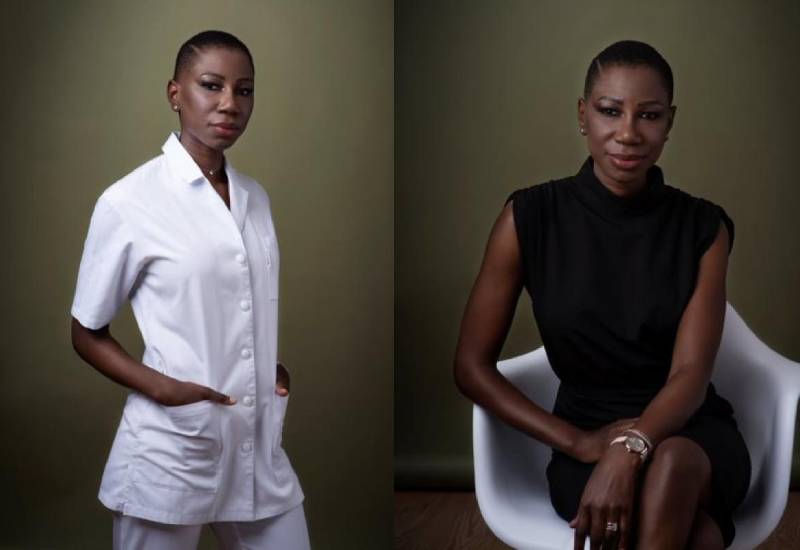 What do you love about what you do?
I love boosting the confidence of my patients. The main goal of cosmetic procedures is to improve a person's appearance, self-esteem and confidence, and I am glad to be part of a system that contributes positively in creating a positive outlook no matter how small for a patient.  Also, my profession requires real empathy. I have to understand the real needs of my patients, which often differs from their own perception of their needs. We are sometimes required to explain to many patients that the procedures they want, many not be necessarily what they need. Transparency is the key of winning the trust of my patients, some results can be achieved while others not; it is satisfying creating a treatment plan together with my patients and working towards achieving a common goal. I do this is because I not only focus on the cosmetic part of medicine; I have a holistic approach where sports and nutrition are also integrated into the treatment plan. Lastly, my greatest gratification is that my patients get to enjoy high quality medical attention in the safest conditions with amazing long-lasting results.
What are the challenges in what you do?
Trying to understand the real needs of each and every patient as most treatment plans are tailored to each individual. Also, pushing to deliver at all times technically correct and flawless results can be challenging.
What specific surgeries and treatments do you specialise in?
The procedures I do do not alter appearance, they instead enhance ones looks and they are non-surgical. They promote a youthful appearance with minimal downtime and low risk of complications. They include rhinoplasty commonly referred to as nose job –  a surgery of the nose to change the shape or improve its function; Blepharoplasty – a surgical procedure, which improves the appearance of the eyelids; Botox – a cosmetic prescription medicine that is injected into muscles and used to improve the looks of wrinkles, and chemical peel, which is used to treat wrinkles, discoloured skin and scars, mostly on the face. I also do facial fillers or contouring, these are substances injected on the face add or restore volume, smooth lines, soften creases, and enhance facial contour.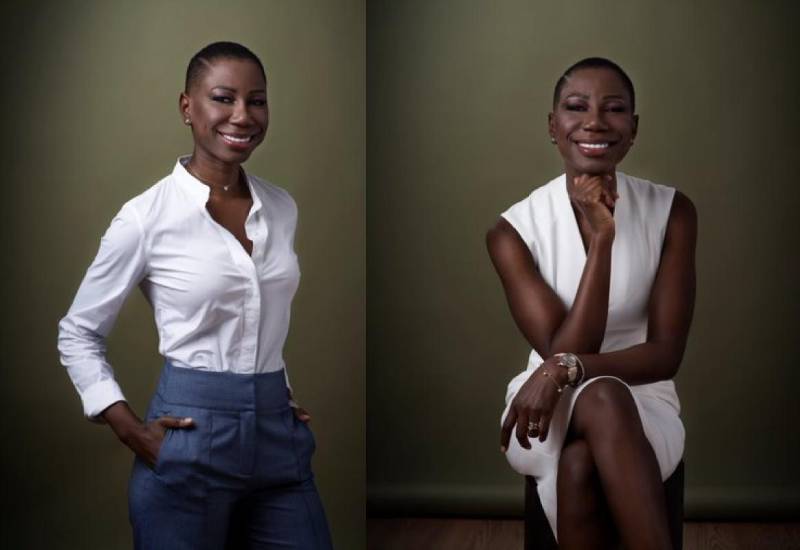 Do you do any procedures on your face?
Yes, I do baby Botox on the top of my face. It's a milder or dilute version of Botox because I did not want to have the frozen face, which usually comes with no facial movements as a result of using the treatment. Baby botox gives you a more natural look.
Using your experience, what procedure would you guess Jennifer Lopez has done to look as good as she does at age 52?
I would say she definitely has done vampire facial or platelet-rich plasma therapy. It involves injecting your own blood back into your face for a more youthful look. It involves extracting blood from a person, separating the plasma from the blood, and then injecting the plasma back onto their face. Basically, a mask made out of a component of your very own blood in order to rejuvenate your facial skin.
I also guess that she does regular liposuction and also has her breasts done. However, she manages it well because she lives a very disciplined lifestyle. She has a healthy diet, regularly exercises and I believe does not indulge in alcohol.
Do you plan on coming back to Kenya and starting a practice?
I plan to open a facility in Nairobi and work with beautiful Kenyan women. I am thinking of setting up shop maybe once in four months I can be flying in with a team from Romania and do non-invasive facial aesthetic procedures.  
What do you do for fun?
I take dance classes to help me keep fit, but I also love the art of dancing. It keeps the body young and fit. I love travelling and discovering new cities. I am also an excellent chef and enjoy wine tasting and a home cooked meal.
What do you believe is your best quality?
My honesty and transparency. I am also quite disciplined.
What do you believe is your worst or most annoying quality?
I can sometimes be impatient.