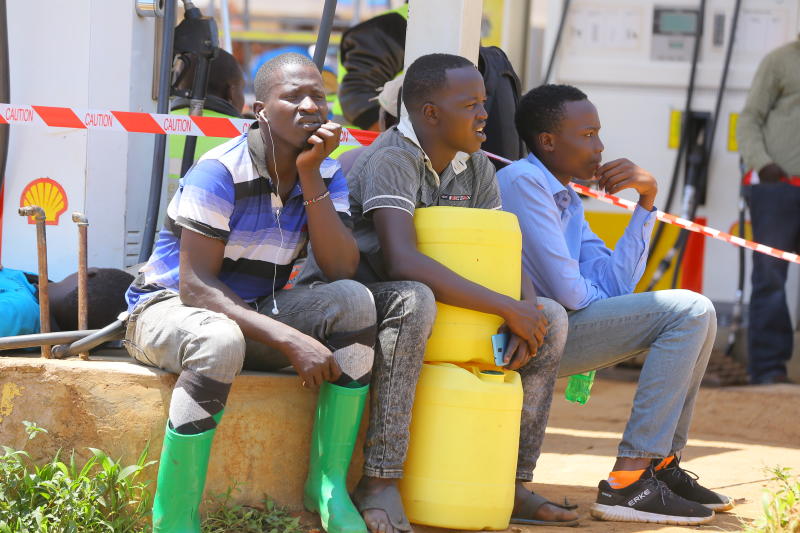 We know there is a fuel shortage in the country; there's no shortage of theories about who is failing whom. I will move away from that and stick to some of the unique perspectives that have filtered to the top.
I heard it on the grapevine that proponents of United Democratic Alliance have been reminded wheelbarrows don't run on fuel, so they have no right to complain.
I think that does make economic sense. Since barrownomics relies on manpower — you have seen the huge crowds that turn up at UDA rallies as usually muscled men. That's to say they will be using clean, renewable energy to power industries across the country.
The other perspective that's being lost in the din is that nobody has remembered to ask what happened to Kenya's quest to produce its own oil. There was quite a bit of brouhaha surrounding the maiden trucks that ferried crude oil to the Kipevu refinery in Mombasa.
Now, nobody talks about offering oil from our fields; they are only talking about sending money to exporters abroad. When a venture fails, then the failure should be announced with as much pomp and colour so that no one is under impression that some tumbocrat has been drinking oil from Turkana fields.
After all, public perception is shaped not from good things that get delivered, but the good that's not delivered. At this point, all Kenyans are under the impression that our oil is still trickling to Kipevu, with an indefinite date before its introduction to the market.