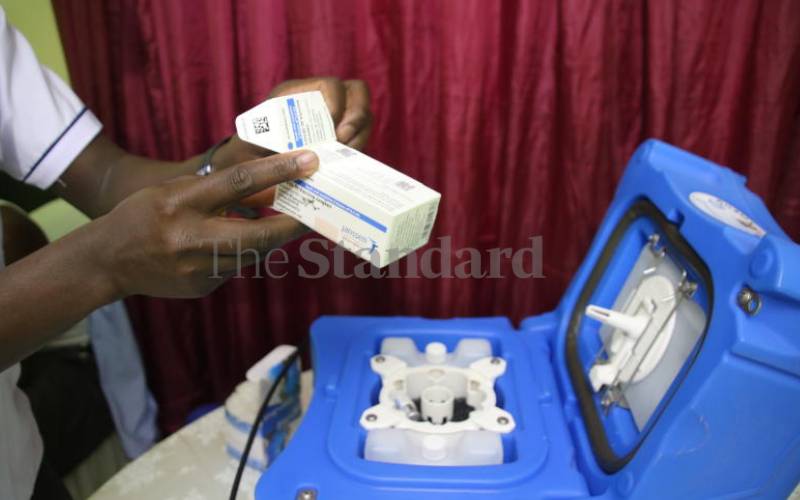 Too much Covid-19 vaccine means those not opposed to the jab have no excuse but to go for it
When the first case of coronavirus was detected within our borders, Kenyans were a worried lot. This was understandable because this was a new virus and governments and experts all over the world were still trying to figure it out.
The government and local scientists were not left out in the worrying game although the latter kept a brave face and tried to convince Kenyans to just observe the safety protocols.
The daily briefings by Ministry of Health officials, and more so the Health Cabinet Secretary, became a must-watch even though the CS was issuing threats and warnings which some people found odd.
Things were bad, it could be said, for the number of infections were rising as were deaths from the Covid-19, the disease caused by coronavirus.
Even then, there were Kenyans who doubted government figures, either as low or high, but they could not provide their own exact figures.
Some also felt the government was either downplaying or overhyping the threat of coronavirus and using it as a ploy to get donor funds.
When it was announced that vaccines would be available, the naysayers were at it again, complaining that they were being developed too fast, and would not be safe. Others said the government would not meet its end of the bargain and acquire them for Kenyans.
Then the vaccines came, and the naysayers outdid the government is spreading propaganda: Either they were not available, or they were not safe, and some had convinced their elderly relatives not to go for the jab.
Well, vaccines have been coming by the tonne, and I want to vouchsafe that there is no Eastern Africa country with as much Covid-19 vaccines as Kenya.
Thus, those who once believed that they will not get the second dose or that there will be no vaccines, now have no excuse. For those not for the vaccine, stay put, and have your fun.