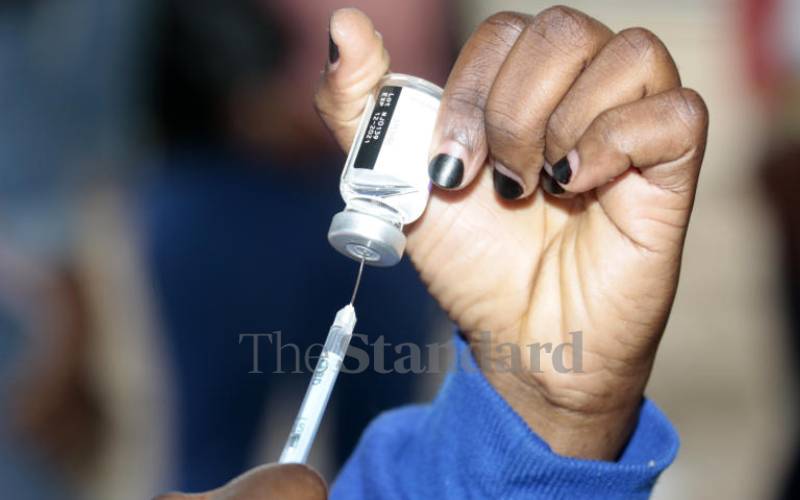 As we end 2021, I must firmly put my faith in God before anyone else in this world. Reason? I have no idea how Africa survived – at least up to now – the deadly coronavirus. Sadly, we have lost our loved ones to the disease. There are those of our brothers and sisters who are struggling for their lives in hospitals because of contracting the virus. We wish them quick recovery.
If the conditions given for the spread of the deadly disease were to be the only ones for contracting and recovering from Covid-19 most of us would have been wiped out of this world. As I have argued in this forum before, and as others have correctly pointed out, to-date we have mysteriously survived mass deaths.
From sheer dismissal of the Covid-19 protocols in many public places across the country to permitting Covid-19 super spreaders run their political campaigns at the peak of the wave it is beyond words, beyond explanations and beyond reason to understand how we manage to go about our lives at the risk of death.
 Although we have a right to information, the much-needed information we get from the Ministry of Health is scanty and so therefore insufficient to make informed decisions on caring for ourselves. For instance, it would have benefited us if were given updated information on what factors have made Africans, in general, resist the Covid-19 fatalities in scales seen elsewhere.
Such information will help us build our resilience against future pandemic adversity.  I strongly believe there is something more than the explanations casually given that can better explain how our immunity as Africans has "favorably responded" to the deadly virus. Such information could also be valuable to the West as it battles a surging Omicron Wave.
Plainly, we are not better in masking, sanitizing, social distancing than our friends in the West. If anything other than high-end spaces, we dangerously crowd all over. For instance, our public transport is authorized to carry maximum passengers. Clearly, our survival of Covid-19 and all its variants must be depending on other factors beyond the ones we know.
This is why the Government's coerced vaccination is in bad taste. The Catholic Bishops last week rebuffed the Government directives forcing people to produce certificates in order to receive services, as the directives do not add value to combating the Covid-19 spread.
Additionally, the doubts cast on the effectiveness of the first generation of vaccines could be better explained to the public than simply dismissing them as conspiracies. The boosters now administered say a bit more than sweetening the challenges of hurriedly produced vaccines. Understandably, life had to be saved. Like governments in the West, our Government stands to gain public support if it admits that vaccines are not insurance against contracting the disease nor are they maximum lifesavers.
Moreover, there isn't much scientific affirmation on the extent to which the vaccines and boosters are effective not just in short term as is the case now but also in the long term. What is important is to bring everyone on board to find a lasting health solution to the pandemic.  Definitely, vaccines have a role to play in saving lives but without exaggerations. 
Taking a Covid-19 vaccination is a personal choice. Personal choices have a collective dimension though. Pope Francis recently said that to take a Covid-19 vaccine is "an act of love." This means that personal choices must have the good of the other in mind.
The best the Government can do is to run a massive campaign for the vaccine uptake bearing in mind that it is a personal choice to take or not to take the jab. Borrow from the Hiv/Aids campaigns. People are not coerced to stop intimate relations even when it is evident the virus spreads through intimate contact. Persuasion is critical. Personal freedom must not be run over when other options exist. 
*** I wish our readers many lasting fortunes in 2022.