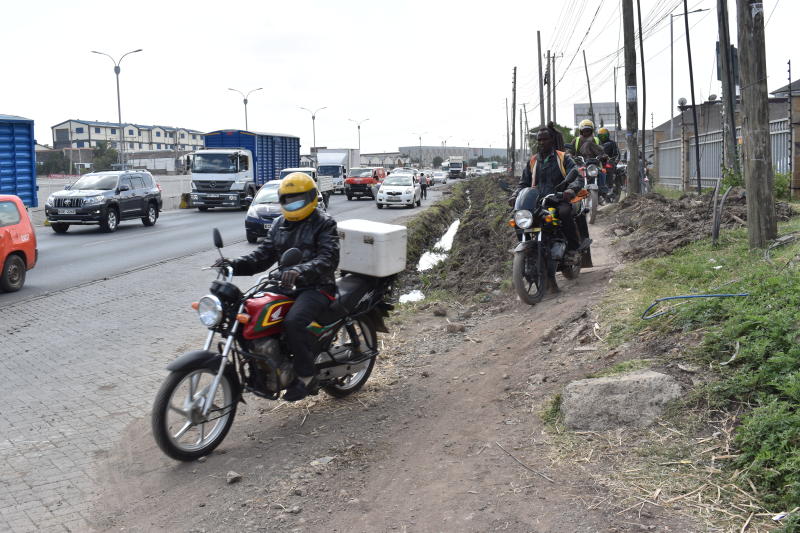 Any first-time visitor to Naples, Italy's southern port city, would be well advised to watch out for scippatori. Renowned for their ability to snatch purses and jewelry on the run, scippatori are motorcycle thieves who, sometimes violently, rob their victims right under the noses of helpless police officers. They take advantage of crowded streets and back alleys to make their getaways, riding with a pizzazz that is borne of arrogance and a feeling of invincibility. 
Boda bodas have become the local face of scippatori in Kenya. They are the latest import of a brand of Mediterranean depravity complete with loud, irritating motorcycles and loutish mannerism. Two video clips currently doing the rounds make apt illustrations. 
In the first one, a lone pedestrian of Chinese origin is attacked by a marauding mob of motorcyclists. He is pummeled to the ground before his rucksack, presumably carrying valuables, is snatched and tossed from one boda boda man to the other. Eventually, they vanish into thin air, leaving the bewildered victim nursing bruises. 
In the second clip, a young woman motorist appears to have a fender-bender with a boda boda rider. An altercation ensues that quickly degenerates into bloodcurdling war cries as the rider is joined by a host of his colleagues. They proceed to stone the car and partially undress the hapless motorist even as she screams in abject terror. 
It seems these are not isolated incidents, and many Kenyans have accounts of similar harrowing experiences at the hands of these thugs on motorbikes. Victor Okode's brother was killed by a hit and run boda boda rider. The rider had crept up behind him on the pavement of Parkland's 5th Avenue. The miscreant has never been arrested. Gloria, a Nairobi advocate, was knocked down by another rider in Lang'ata. Julian, a soccer player, was struck yet by another one as he walked home from Ligi Ndogo Football Club. Luckily, in both cases, the victims survived with no more than soft tissue injuries. 
Which raises deeply disconcerting questions: Are boda boda riders a law unto themselves? Why do the police watch as they flout every conceivable rule of the road? Why are they allowed to ride on pavements, weaving from lane to lane in traffic and jumping lights at intersections? How is it that most riders operate with neither drivers' licences nor insurance for their bikes? 
Kenya's Interior Cabinet Secretary has asked security agents, "to ensure that the perpetrators of these dastardly acts are swiftly apprehended and suitably punished for their heinous crimes." Whilst his call is commendable, it comes a little too late in the day for victims who have suffered loss of personal effects, nursed debilitating injuries and in some cases, ended up as fatalities. 
Further, it is not the first time that the CS is calling out boda boda operators for their lawlessness. In March 2019, he issued an ultimatum to them declaring strict adherence to safety regulations by 1st of May of the same year. Then, he described the boda boda menace as "a ticking time bomb which would hurt the country if action was not taken immediately."
It is regrettable that boda boda truculence has wreaked havoc on those with no agency. Victims like Victor Okode's brother become morbid statistics of an industry gone rogue. Condign punishment is seldom meted, encouraging boda boda gangs to new lows of abhorrent behaviour.  Obviously, not every rider is a thug and there are many who earn an honest and decent living providing much needed services around the country.
This column urges the CS to launch his promised crackdown; to separate miscreants from honest folk and to put boda boda reprobates permanently out of business. Citizen pushback is also called for instead of standing by, taking video clips as innocent victims are molested. Indifference only emboldens criminals. If no resolute action is taken in the coming days, be warned! Scippatori are coming to a street near you!
The writer is a public policy analyst