Banks' pretax profits for full-year ended December 31, 2021, grew by 72.7 per cent to a record Sh194.8 billion, taking the earnings past the pre-pandemic levels.
Fresh data from the Central Bank of Kenya (CBK) shows that pretax earnings grew from the eight-year low of Sh112.8 billion that had been achieved in 2020 when banks were battling Covid-19 disruptions.
The 2021 performance translates to Sh534 million daily profit for the sector.
The earnings have also overtaken the Sh159.9 billion that was achieved in 2019 before the Covid-19 pandemic disruptions set in.
The record profits set up banks' investors for dividends with traditional dividend payers such as KCB, Equity, Cooperative Bank of Kenya and NCBA all promising to distribute part of the profits to shareholders.
Banks have until end of March to make public their audited full-year performance for 2021 in line with CBK guidelines.
CBK says banks made Sh49.3 billion in the fourth quarter ended December to cap up the recovery that started from the first quarter when pre-tax profit was Sh45.9 billion on the back of increased lending and reduced loan defaults.
The lenders made Sh49.1 billion and Sh50.50 billion in the second and third quarters respectively, pointing to the increased lending and falling loan defaults witnessed in the year as customers stepped up loan repayments.
During the review period, banks expanded their loan book by Sh249.2 billion or 8.3 per cent to Sh3.248 trillion, with 1.7 per cent growth being recorded in the last quarter ended December.
"The growth in gross loans was mainly due to increased advances in the trade and personal and household sectors," said CBK.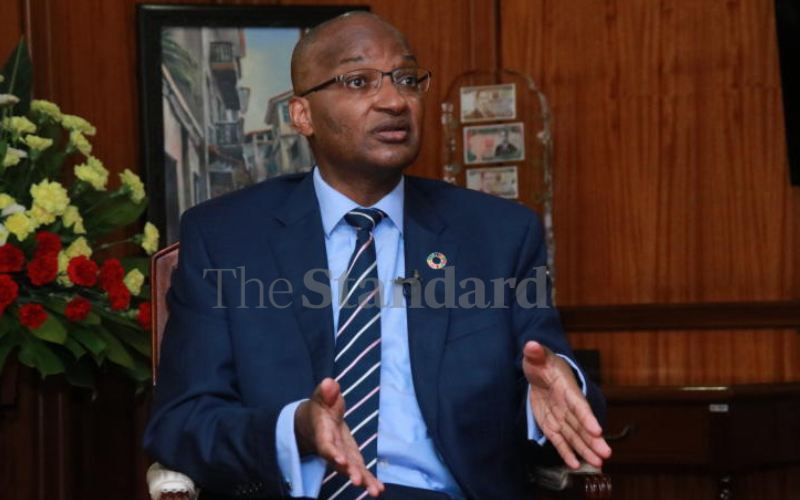 Banks' asset quality, measured by the proportion of loan book that was in default, has also improved to close the year at 13 per cent — the lowest in 19 months.
The latest default figure is the lowest since May 2020 when it stood at 13 per cent and points to the pace of loan repayments and recoveries such as auctions growing at a faster pace than new lending.
Repayments and recoveries were noted in the manufacturing, personal and household, transport and communication and building and construction sectors, encouraging banks to lend more.
Banks have on the back of falling loan defaults, raised lending to the private sector with the loans to this segment growing at 8.6 per cent in December. At 8.6 per cent, credit growth to the private sector is at its fastest pace in 10 months, only beaten by February 2021 when it grew at 9.6 per cent.
CBK's December Credit Survey Report shows the majority of banks (44 per cent) expect loan defaults to fall in the quarter ending March 2022. "This is attributed to enhanced recovery efforts being implemented by most banks," said CBK in a survey that shows 41 per cent of the lenders expect defaults to remain unchanged.
The main sectors that banks intend to intensify credit recovery efforts to cut defaults include trade, personal and household, building and construction, real estate and manufacturing.
However, 15 per cent of the respondents told CBK that they expect the level of non-performing loans to rise by end of March as a result of the continued pandemic hardships. During the quarter ended December 2021, 77 per cent of banks posted increased liquidity, offering room to up lending as the economy recovers.
About 28 per cent of the banks told CBK they will deploy the additional liquidity by lending to the private sector. Some 23 per cent are targeting Treasury bonds while 20 per cent will invest in Treasury bonds.