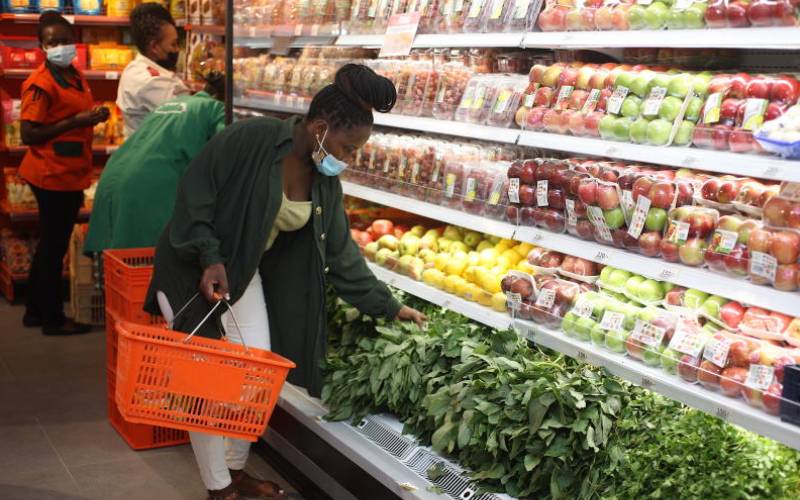 A few years ago, traditional vegetables and local foods in Kenya were largely perceived as foods of the poor and of the past. Local markets were dominated by three exotic vegetables: cabbage, kale (locally known as sukuma wiki) and Swiss chard (spinach). Unhealthy 'junk' food was gaining popularity, especially among younger people. This trend was worrying because Kenyan communities risked losing their healthy traditional foods and the cultural heritage associated with them, including language, knowledge, skills and practices.
This carried the risk of serious consequences. First, it would narrow dietary diversity. Second, it would increase the dependence on market food, which consequently increases household spending on food. Third, it would have a negative impact on people's health. And lastly, it would deny producers and marketers of traditional foods (who are mainly women) opportunities to make money. 
Market opportunity
To address the growing bias against traditional Kenyan foods, local and international institutions, including research organisations, government ministries, non-governmental and community based organisations, and universities rolled out nutrition research on the value in local foods.
This was done in three phases. The first phase, 1995 to 1999, prioritised 24 vegetables out of a total of 210 in Kenya for detailed research and promotion. Prioritisation was based on preference by local communities, marketability and health benefits.
Phase two (2001 to 2006) focused on vegetable seed collection, improvement and distribution, as well as developing protocols for cultivation. Researchers also documented recipes, carried out nutritional analyses, increased awareness of the health benefits of these 24 vegetables and linked farmers to markets. By 2003, the tide had begun to turn. Traditional vegetables had been introduced in most supermarkets and negative attitudes had largely changed. Today, traditional vegetables such as mchicha, managu and saga are commonplace in restaurants, street markets and homes. And eating them no longer attracts stigma. This push to promote and safeguard traditional foods in Kenya, which I was a part of, caught UNESCO's attention. During the institution's 16th session of the Intergovernmental Committee for the Safeguarding of the Intangible Cultural Heritage in December 2021, Kenya's efforts were nominated and then placed on the Register of Good Safeguarding Practices. UNESCO's Register of Good Safeguarding Practices allows states, communities and other stakeholders to share successful experiences and examples of transmitting their living heritage (traditional foods, in the case of Kenya). The intangible heritage in traditional foods includes knowledge, social practices, skills, language, beliefs and taboos related to food. All these constitute the foodways of a cultural group.
The listing of Kenya's efforts on the Register of Good Safeguarding Practices is a significant decision for the country, and reflects the principles and objectives of the 2003 Convention on Safeguarding Intangible Heritage. This means that the approaches used to promote local foods in Kenya can be applied at regional and international levels, and can serve as a model for safeguarding food cultural heritage.
Years of research have shown that these neglected traditional foods are highly nutritious. They are also part of the local food culture and are adapted to local environments. Additionally, many developing countries, including Kenya, are battling a new problem – the rise in non-communicable diseases. Traditional vegetables show high antioxidant activity and can be useful for preventing these diseases.
Want to get latest farming tips and videos?
Join Us