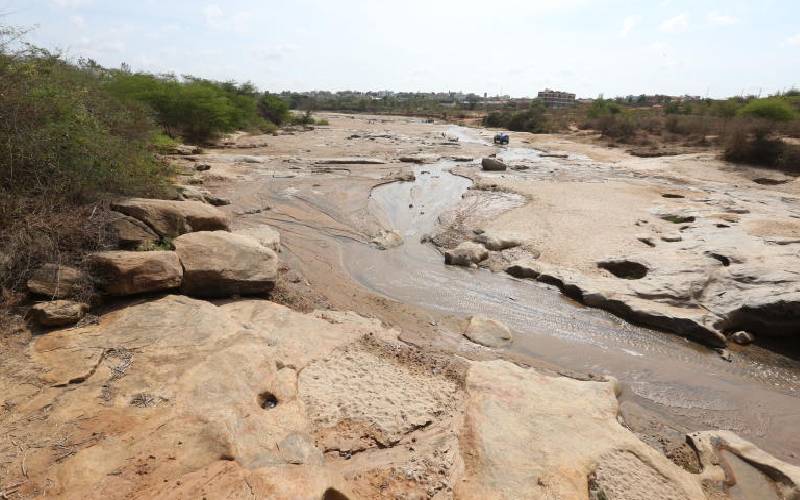 "To all the young people out there – I want you to stay angry. I want you to stay frustrated," stated former US President Barack Obama during the just-concluded Conference of the Parties to the UN Framework Convention on Climate Change (COP 26) in Glasgow, UK.
President Obama went on his usual charismatic manner: "But channel that anger. Harness that frustration. Keep pushing harder and harder for more and more. Because that's what's required to meet that challenge. Gird yourself for a marathon, not a sprint."?
As Obama rightly pointed out, the voice of the youth is critical in climate action to achieve any meaningful progress in this global threat to humanity.
The youth have the numbers, energy, passion and technological know-how to champion for climate action in a way that only them can. In Kenya, the latest data from the census 2019 by the Kenya National Bureau of Statistics shows that 35.7 million Kenyans (75.1 per cent) are below 35 years, while 32.73 million (68.9 per cent) live in rural areas.
The encouraging bit is that youth voices have been dominant at most environment forums.
At this year's Youth Environment Assembly, the planet's largest youth-led environmental event which was held virtually, the rallying call at the forum was: "We need to build back better, we need to be more innovative and we need to move quickly." But more voices are needed to make an impact. One of the barriers to young people being involved in the climate debates and engagements is the technical terms commonly used in the subject.
But there is hope. To help young people make sense of climate talk and fully engage in the debate and the fight, United Nations Environment Programme (UNEP) has set up a tool that simplifies such concepts.
GEO-6 for Youth is a one-stop-shop for a young person to understand the state of the environment, what they can do every day to drive markets to adopt environmentally sustainable products and services and how to develop their skills and choose environmentally sustainable careers. The report provides background to help understand the issues, but most importantly shows how youth have the power to bring about transformative change for the environment. GEO-6 for Youth is UNEP's first fully interactive e-publication and provides engaging multimedia content and interactive features to inform, engage, educate, and lead to youth action.
UNEP says a gender and geographically balanced team of 28 young authors from across the world worked on the report using the GEO's co-creation model. The report aims to among others translate high-level, scientific messages on the state of the environment for a youth audience (ages 15 to 24), define how youth can bring about transformational change by creating and accessing environmentally sustainable jobs. One can download the UNEP publications app using the Android or iOS links.
Want to get latest farming tips and videos?
Join Us